Came across this comment on a Gyle video: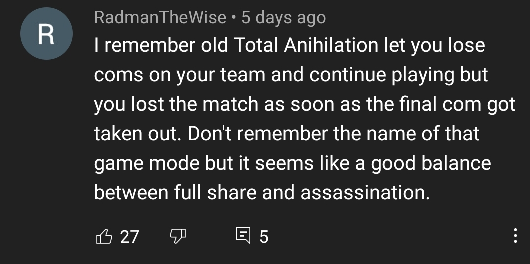 Basically, it's like assassination except players don't lose once their ACU dies. The whole team loses when all of their ACUs die.
This almost certainly wouldn't be ranked, but might be an improvement over Full Share. Would people be interested if development time was put into this?