Hello everyone! As some may know, I'm currently working (and learning) on the FAF Website 4.0. Ergo, I come for some of your sweet juicy feedback.
So here is a link to the new leaderboards https://test.faforever.com/leaderboards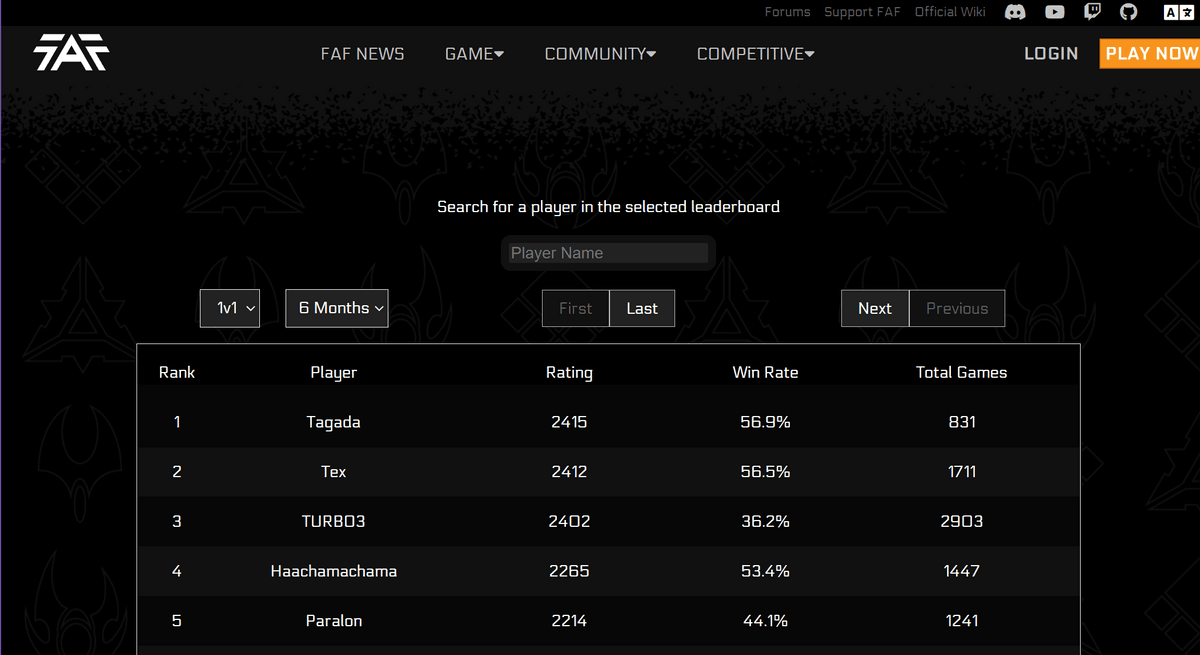 Do you like it? Hate the colors? Think its unnecessary? Want to see +1 year old leaderboards? Then comment it down below! All feedback and critique, no matter how rough and raw, is appreciated!
PD: Global isn't part of the leaderboards since it has bugged winrates for older players (like tagada,bh and others having a 0.5% winrate) AND I don't think custom games deserve their own leaderboard with the new Matchmaker queues out