RE: FAF Leaderboards 4.0!
That is a great background. Top/bottom fade ins remind me of the scroll effect on this website monokai.nl — which, pretty sweet imo.
Can we consider the placement of "Next"/"Previous" buttons? Both on the top and the bottom of the page. I'd like to switch around both the buttons and the position on the page.
Current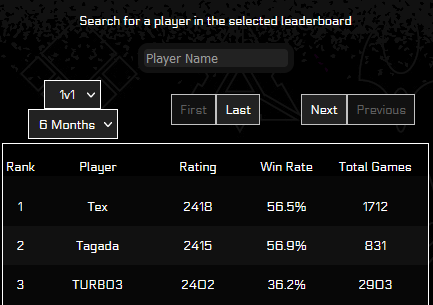 To enable easy navigation, position the navigation centered and consider the following layout:
"Previous"/"<Page Number>"/"Next"
And... in an ideal world <page number> obviously can recieve user-input
.
+ for sticking with Electrolize.
posted in General Discussion
•