@manimal_ said in SACUs and Factories Upgrades questions:
You're so righteous that you convinced me to disable forever the mods that sit here FAForever Data\cache\featured_mod\gamedata, by hoping to be able to enjoy the game with the few interesting updates/new features only.
This will not remove those features, as the featured mods are not the integrated "mods", but the mods you can choose from when creating a lobby.
Integrated mods can't be disabled and adding such a functionality would be extremely difficult, as they are implemented directly in the original lua code (or even binary patches in the game engine).
There is also no point in just disabling these, as the game would become extremely unbalanced.
If you want the FAF performance improvements but keep the vanilla gameplay you could try the vanilla balance mod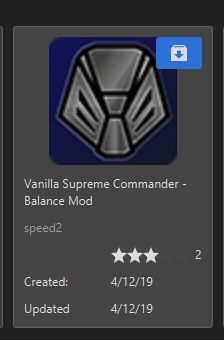 I'm not sure tho if it still works and to what extend it restores vanilla balance.