Hello Everyone!
As you may know, I've been working/been the main dev of the FAF Website 4.0 (https://www.test.faforever.com/). I haven't made an update around here in quite some time but now that I'm finishing the new leaderboard I wanted to hear some community input on it.

That is what the new leaderboard looks like. Compared to the old one, this new leaderboard offers the next advantages:
Can compare players (both in the current and across leaderboards).
Shows win rate.
Doesn't need the page to be refreshed to switch leaderboards.
More compact/cleaner layout
Responsive to screen size (increases size on bigger screens, decreases on smaller screens)
Dark mode B)
However, compared to the old leaderboard, this one also has a small issue:
Search is case sensitive.
Search doesn't recommend/autofill the names of players
Below some examples of this issues.

Nonetheless! You can compare players on the new one!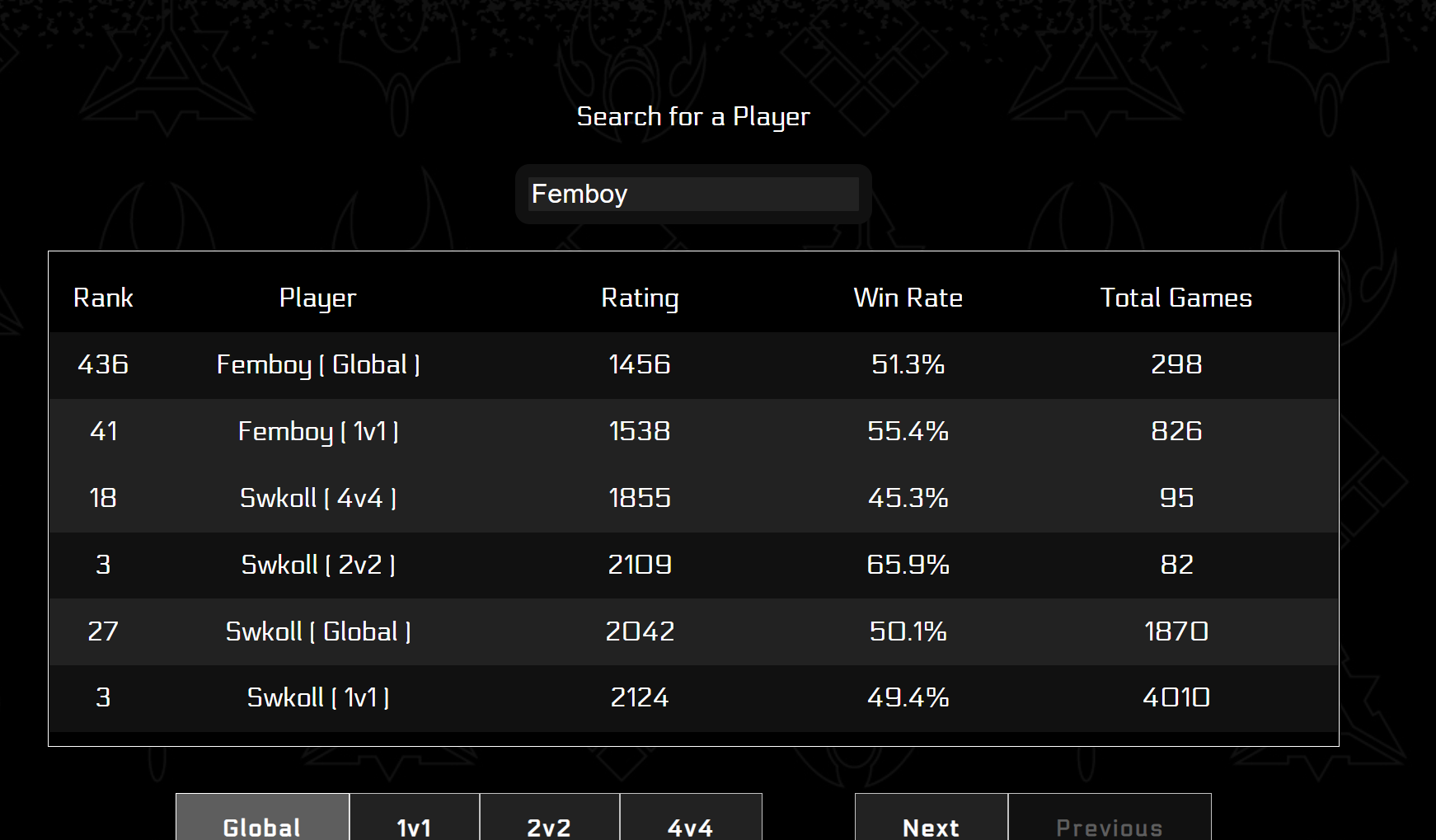 And it also seems the current leaderboard search function is broken xd


Anyhow.
TLDR: What would you like to see in the new FAF leaderboard? I'm eyeing a faction % or a most used color for global. Anything from small details to crazy ideas are accepted!