Find out about the last bits and twigs for the third development iteration of the game! You can experiment with these changes yourself by playing the FAF Develop game type. You can choose this game type as you host your game: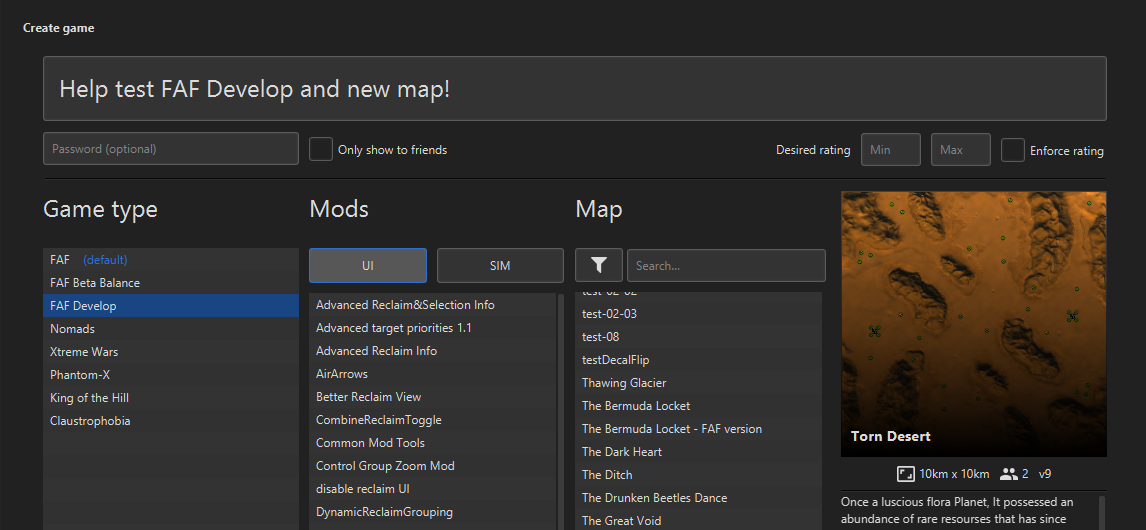 For the complete history on all changes you can read up the Github history:
The third development iteration is planned to be released on the 2nd of September. It will only contain development related changes, such as bug fixes, performance improvements and new game features.
References to all development iterations: