About
So the past week I've been working on a local version of the website and planning out improvements to it.
After talking with Javi/Fury & Jip we were discussing the image on the main screen that uses a Supcom 2 Image[1].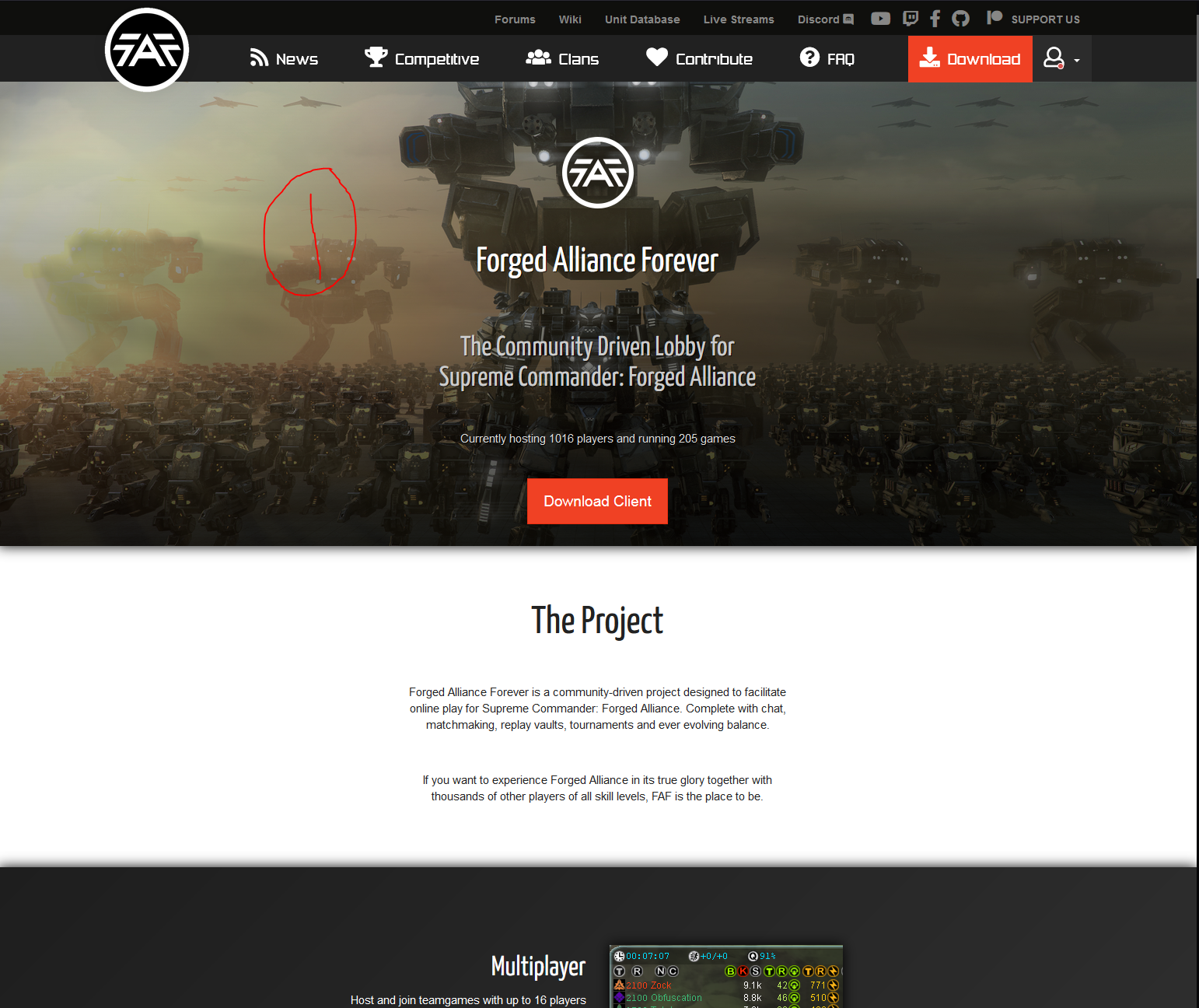 we were talking about how possible would it be to have a range of photos just sliding thought, turned out this was a more complicated way of doing things so we asked the next logical question how hard is it to add a video in replacement of the Image. After many hours of trial and error, we got a working video playing on the website in replacement of the Supcom2 image.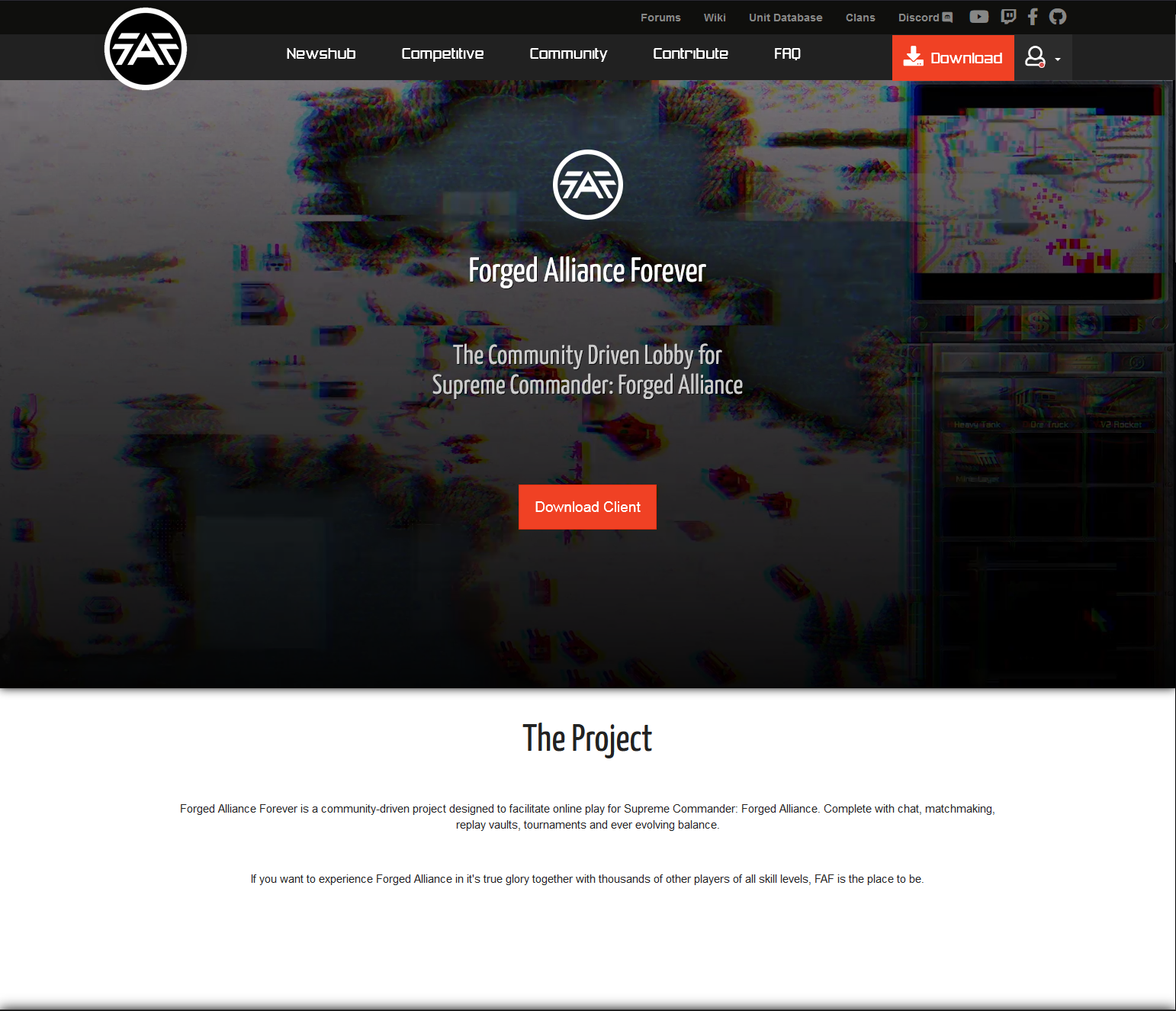 Yes the Video is of C&C it was just a placeholder while I was getting the video format in the right place
https://www.youtube.com/watch?v=Ib_kvfBaCkQ <-- This is an Unlisted video so you can see how it looks
to get the most out of the video I increased the Viewport where the image was which subsequently give us a clean front page when it first loads up and we don't have the split of 2 1/2 sections showing in the default view without scrolling.
why do we need to know about this?
The reason I'm making this post now we have the ability of a video on the main page we need a Supcom/FAF video to put there.
So here I am making these posts if anyone is wanting to help out with some development of the website in creating the main page video here are the few things you need to start creating.
Resolution : 1920 X1080
File Size : No more than 60Mb
Audio: There does not need to be an audio track as the video is muted
Content : This is to showcase FAF gameplay to get people interested
Text: The video should not contain any text for inspiration please look at the youtube link up above on how the C&C video looks
Submissions
Please Upload your creation to youtube as an Unlisted Video and Post your links to this Forum post!