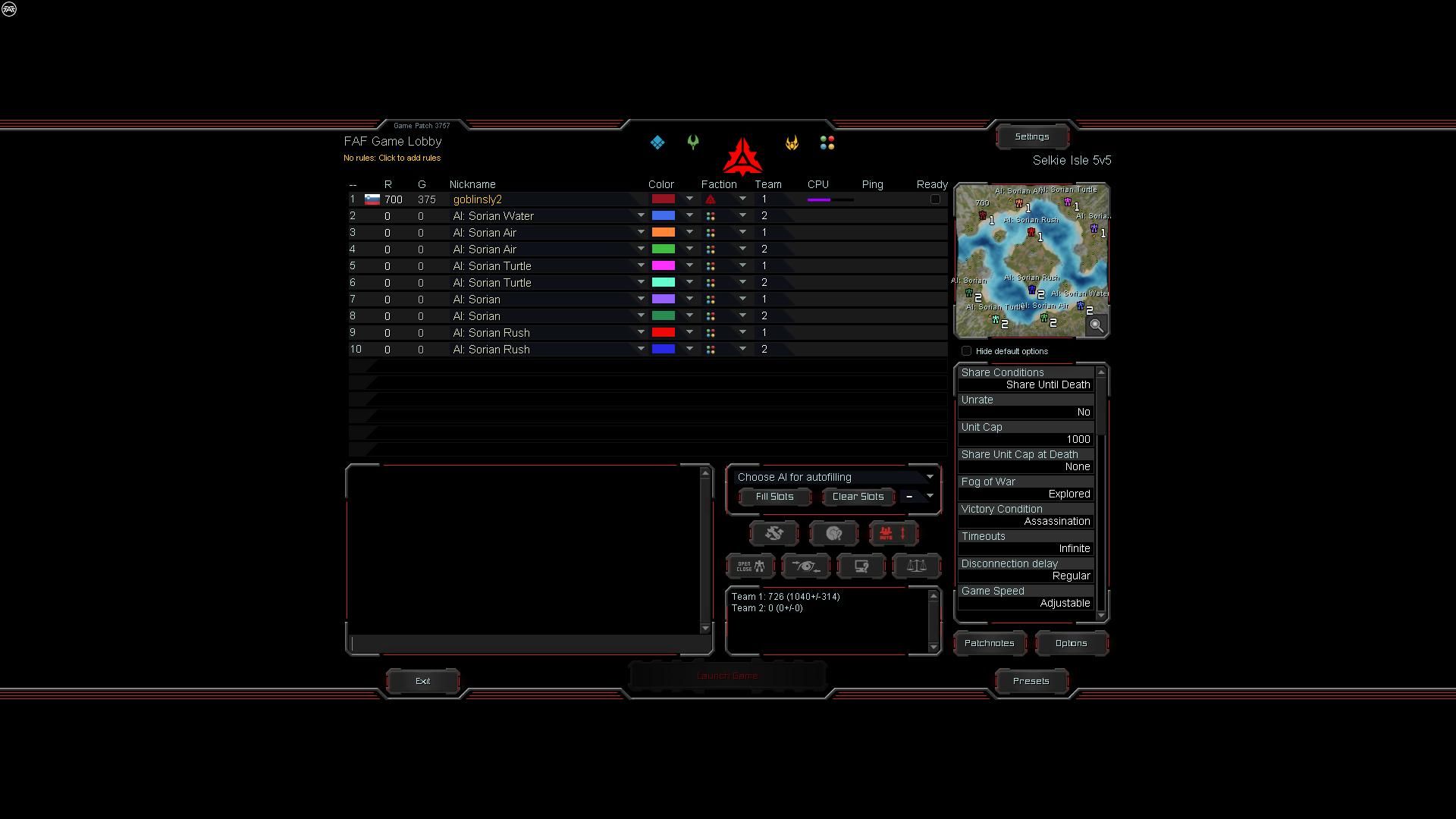 Hello, i have a question about AI. I just played a map and i am not sure it worked as it should - i am guessing AI markers are missing on the map ? In the attached image you can see how i set up the game.
None of the AIs made a navyard even though its a water map. They all built tons of land units but didnt know how to move them anywhere. At the start there was a lot of T1 intercepter wars but pretty useless. The 2 rush AIs at the middle did most battling but at a certain point the red player had mass superiority but simply didnt use his units to attack, just sat there. I rarely saw level 3 mex. I have no idea where they put their eco, it took them like 1 hour to build experimentals and they were actualy smart enough to attack enemy commander and killed 1. So its strange that they didnt move their land units to attack the enemy or build navy.
Since i remember me and a friend playing against 2 normal sorian AI's on a different map and it was quite the challenge, i remember AI being super annoying constantly attacking all expansion bases, converting them, etc. I am guesing the map i just played didnt have a proper AI markers ? So, how do i know on which map AI will work great and on which it wont ? I choose this map because it was kind of isolated island with lots of water.