I firmly disagree. Just proposing a change without providing some insight as to why you change it means the insight is lost in my opinion. Especially when time passes by. I don't know how to derive their train of thought from these changes: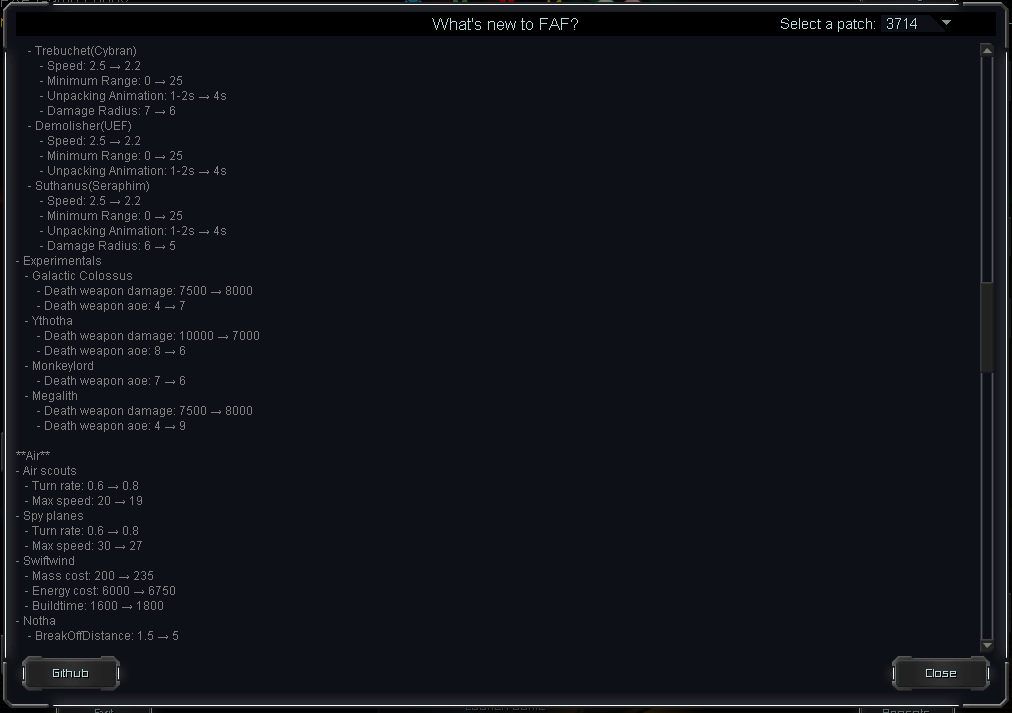 Yes - of course there are other members that can tell you why it happened. But why would you burden people with the same questions, over and over again? With the same discussions, over and over again? Having some reference with even the tiniest trace of the reasoning of the change allows someone to simply reference to the trace.
I'm not entirely sure what you are referring to in your second paragraph - I'm not promoting people to join the balance team. I'm promoting the idea that the insights that are made by better players and / or players with more time on their hands would be interesting for the community as a whole to be able to read - considering that they found them worthy enough to change the balance. I'm not asking them to write a book, I'm just asking them why they thought the scout needs to cost a tad more.
As an example: a sentence or two can be sufficient and will take up less time than what they are writing right now (https://github.com/FAForever/fa/pull/3192) which is a duplicate of the change log of GitHub - written in their own format.
Yes - there will be people that will ignore them from some perspective. But isn't that a minority, people that can be counted on one hand?
Without dragging Brutus into this discussion, I'd like to take his blogs and announcements about changes as an example:
They provide insight to the changes and are interesting to read. Given: I may have a bias because I tend to think myself to be a developer.