Hello everyone! As some of you may know, I've been working on the website 4.0 (with help from Rowey). Now we are working on the news and I got some exciting news! The client newshub MIGHT (maybe, not 100% sure, etc) receive an update soon because guess what, its just one page in the website. Therefore, it could be a lot easier to implement the new newshub without affecting the current website.
Anyhow, I want your feedback on what you want to see on it, you want to see a map of the week? developer of the month? What sort of feature/thing do you want to see when you open the FAF client?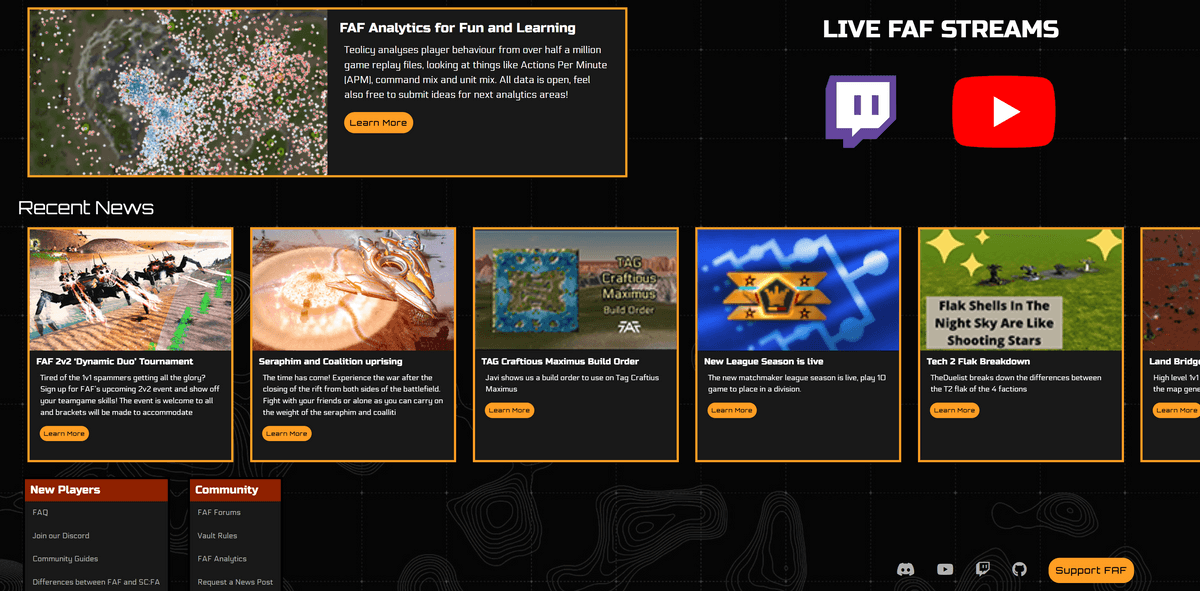 Here is a WIP (Work in Progress) image of what I currently have, I'm still working on it and yes some stuff is out of place or missing a background etc. But the design will be something along these lines.
So please, throw your feedback at me, no matter how harsh it is, I welcome all feedback so I can create a newshub that the community likes and wants to see.
Thanks.
TLDR: What do you want to see on the newshub? Map of the week? Dev of the month? Times dualgap has been played? etc.