---
Legend Of The Stars 2021 Championship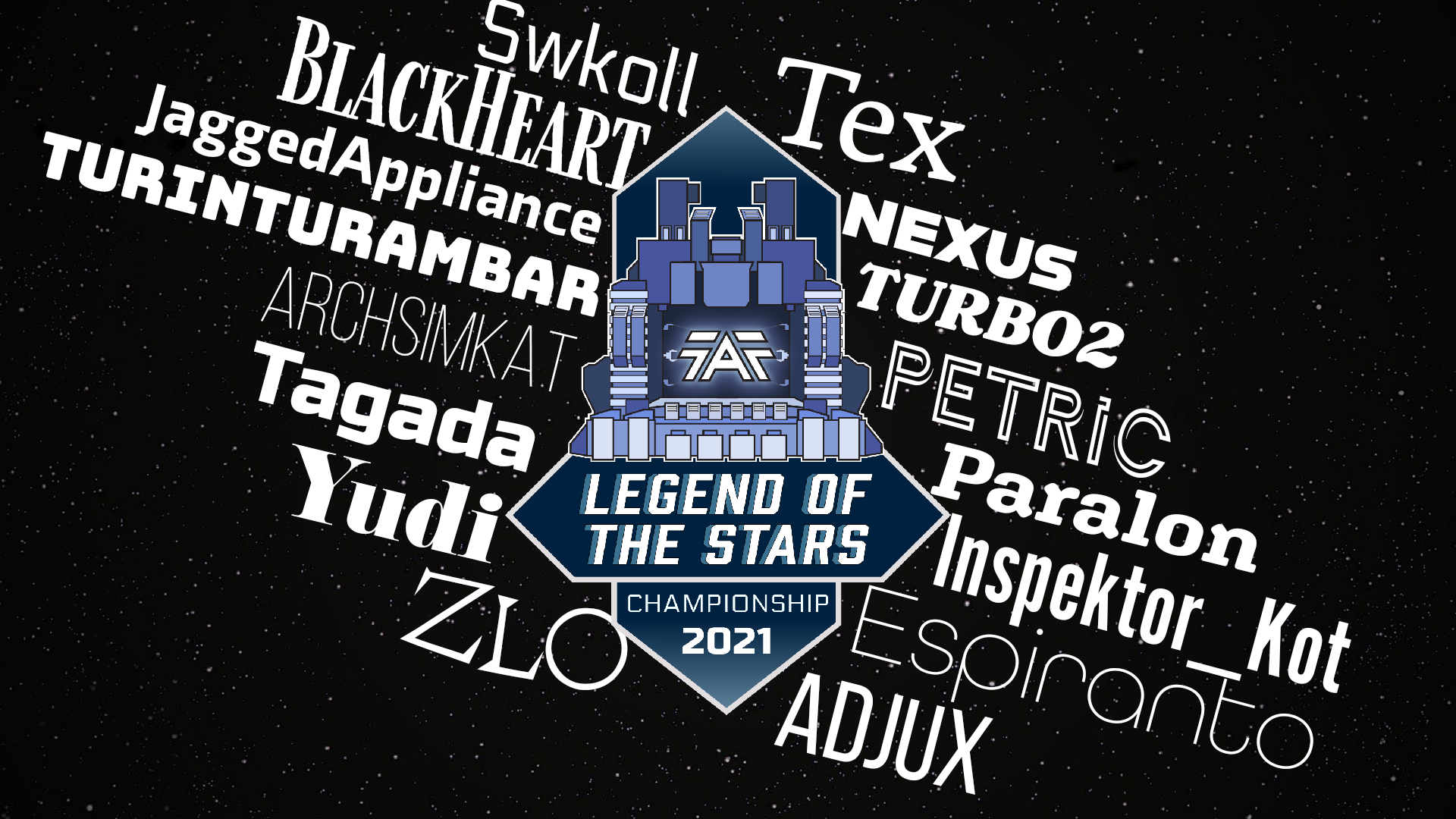 ---
Introduction
---
This year we are anticipating to the have the biggest and most competitive event to date. As the event entries now rely upon the annual point system (see Helpful Links below) the details of players, substitutions, Group stage will be revealed at a later date. For now, expect FAF Live coverage, a handsome prize pool, the best players in the community competing, and plenty of eye candy artwork!
---
---
---
IRC: LotS21
---
---
Current Prize Pool $1450
---
The donors thus far:
FAF - $1000
LegendOfTheStars - $350
Roboute01 - $100
Prizes
Prizes for the event are pending total donations, but expect a large portion to be given to 1st-4th place. A unique avatar for 1st-3rd will also be given out.
Champion: $445 + 1st Place Avatar

Second Place: $325 + 2nd Place Avatar

Third Place: $215 + 3rd Place Avatar

Fourth Place: $145 + 4th Place Avatar

Fifth through Eighth Place: $80
IF YOU WOULD LIKE TO CONTRIBUTE: Please contact myself, Brutus5000, or post in this thread directly.
---
------------------- Rules ------------
For all phases of the event the Tournament Code of Conduct will apply.
Special rules will apply to the following:
Groups Stage
All matches that involve the RNG map generator are to be "TOURNEY" settings. Both players may use ONE roll each if the map that is generated is deemed unfit. Example settings for the RNG.

Any ties that happen at the end of a group stage will be resolved as follows: 2-way tie results in a BO1; 3-way tie will get decided by opponent strength victories, and if necessary, a condensed mini round robin.

Standard map and faction veto system applies.
---
-------- Tournament Details ---------
---
December 11th: 15 UTC: Group Stage, all 16 players participate in a standard, 4 Group Format
---
Day 1 of the event will be the lengthiest, involving a full, Group Stage round-robin format. Groups have been determined via a snake draft system by placement of total points acquired throughout the year for the 1st thru 12th seed, and 13th thru 16th by placement in the Qualifier event.
Each group will receive its own 15 map pool, follow the same map veto process (3 vetoes per player) to reduce to 9 maps, with faction vetoes. The top 2-performing players in each group will advance to the final stage, playoffs RO8 which will take place a week later.
SPECIAL RULES FOR THE GROUP STAGE
---
December 18th: 15 UTC Playoffs, RO8 BO5 and Semi-Finals BO5
---
And so our final 8 appear!
The second day of the event will consist of the initial RO8 with 4 BO5 matchups taking place simultaneously in a single-elimination format. The victors of these matches will move on to the semi-finals, a RO4 set of 2 BO5s to determine the top 4 places, giving way to the Bronze and Champion matchups.
Map Pool for the Finals:
5x5
Desert Arena (Blackheart)
crazyrush (Petric)
7.5x7.5
Map Gen (Tournament Settings)
10x10
Daroza's Sanctuary (Tagada)
Arcane (Nexus)
Open Palms (JaggedAppliance)
Frithen (Tex)
Map Gen (Tournament Settings)
Amoor
15x15
Map Gen (Tournament Settings)
20x20
Bermuda Locket (TURBO2)
Point of Reach v4
Krakens Nest (Yudi)
Map Gen (Tournament Settings)
Ronoake Abyss
Special Rules for the BO5s (RO8 and Semis):
Anti-Cheat Mechanism: RezyNoob will be hosting a channel setup in the main FAF Discord where players must share their screen while playing. This is to ensure that no one is using any sort of advantageous material whatsoever.

Map Veto: Players will receive an additional veto (standard is 3) each, totaling 8 vetoes, bringing the map pool from 15 down to 7 maps. For the vetoes, the low seed will go first, then the high seed; for map picks, the high seed chooses first, then the low seed, and alternates.

Faction Veto will be used as is in other events

Ties will result in playing the same map with the same factions.
---
December 19th: 15 UTC Finale, Bronze & Champion Match BO7
---
The final day of the Official Tournament will have 4 players left. These 4 players will be playing a single BO5 (Bronze match) and BO7 (Championship) each to decide placements.
The same map pool will be used as was for the RO8 and Semifinals.
For the Bronze Match: Each player will get 4 vetoes.
For the Championship Match: Each player will get 3 vetoes.
Faction veto will be used.
Ties will result in playing the same map with the same factions.
---
Substitutions
---
Should a player be unable to play the event a substitution will be made. This will come to the next-highest point accumulation. Based on the point tracker, the 6 in line subs are as follows:
Blast_Chilled
Reactive_
Blodir
Farmsletje
Shen
Raider-
---
Poster Samples
---
[ link to all the posters on imgur ]:
And a News Hub Side Banner Poster:
---
More Details to Follow Soon(tm)!
---
Helpful Links:
---
League Leaderboards:
https://www.faforever.com/competitive/leaderboards/leagues
League Months:
https://forum.faforever.com/topic/332/faf-league-month-system
Nexus Series Thread:
https://forum.faforever.com/topic/1246/faf-league-invitational-series