You are absolutely right, it would be much better to use larger tables if we want to measure memory throughput speed.
But that was not want i aimed for.
I wanted to measure the RAM latency speed. (reaction time)
Compared to the internet, we don't need fast download speed, we need a fast ping.
After programming some lines that should reflect the memspeed i figured out that
the result on my 4 PC (playing in LAN) was not reflecting the real ingame speed.
After doing it by book, i started to tweaked the memtest in a try and error manner to match at least the result of my own PCs.
Thats what i finally released and what i can't do better. (at least not with only 4 PCs)
Also screenshots of benchmarks are mostly unusable becasue they only test throughput.
And real time measuring like CPU clock/speed in not possible with RAM (at leat i dont know any program that
can show the actual data speed of a RAM module while executing a game or programm)
If you want to make a better benchmark then you need to do several test updates, ask people how the result is
and adapt the benchmark as long as people are unsatisfied.
---
I investigate the benchmark issue since 2018:
Postby Uveso » 16 Feb 2018, 19:04
Maybe i am the only one with this opinion, but CPU power ist not the mainproblem.
Why we have absurd fast CPU's for Supcom and still lag!?!
While having some PC here i did some testing.
Surprise surprise, it's RAM speed.
For example; i changed from DDR3 to DDR4 RAM (I have a board with DDR3 and DDR4 slots).
The simspeed was increasing from +5 to +6
I got also good results when overclocking the HT-link (AMD -> connection between Northbridge and RAM) or overclocking the RAM itself (low CAS Latency, 4xBank Interleaving, reduced refresh cycle(yeah, i know, i know...

))
Maybe we should try to not waste too much LUA memory in huge arrays


(Memory use from big unit models, LOD settings etc are not influencing the game speed)
Some benchmarks to compare:
18328 QuadCore Q8400 @ 2,5GHz
18543 FX-8150 @ 4,2GHz
18545 PhenomII-X4-955 @ 3,8GHz / 200MHz
18547 PhenomII-X4-955 @ 3,8GHz / 211MHz
18559 PhenomII-X4-955 @ 4,0GHz / 200MHz
18576 PhenomII-X4-955 @ 4,2GHz / 205MHz
18585 PhenomII-X4-955 @ 4,1GHz / 200MHz NB 2200
18589 PhenomII-X4-955 @ 4,0GHz / 200MHz NB 2400
18595 PhenomII-X4-955 @ 4,1GHz / 200MHz NB 2400
18645 i7 6700K @ 4.4GHz
18708 i7 4790K @ 4.4GHz
---
And some words about the memspeed and "overclocking" with lower benchmark sesults:
by Uveso » 07 Mar 2020, 04:06
ZLO_RD wrote:
Edit: lol this test is kinda meaningless xD. 3000 beats 3200 with same timings. 2133 has good timings and no latency data, so can't compare results.

Yes, this happens if ppl dont know how a PC works and try to overclock.
If you change the speed of your memory then you also need to set the speed from your front side bus (mainboard clock)
This is needed to set the clock for the mainboards north bridge.
North Bridge is the memory manager/controller: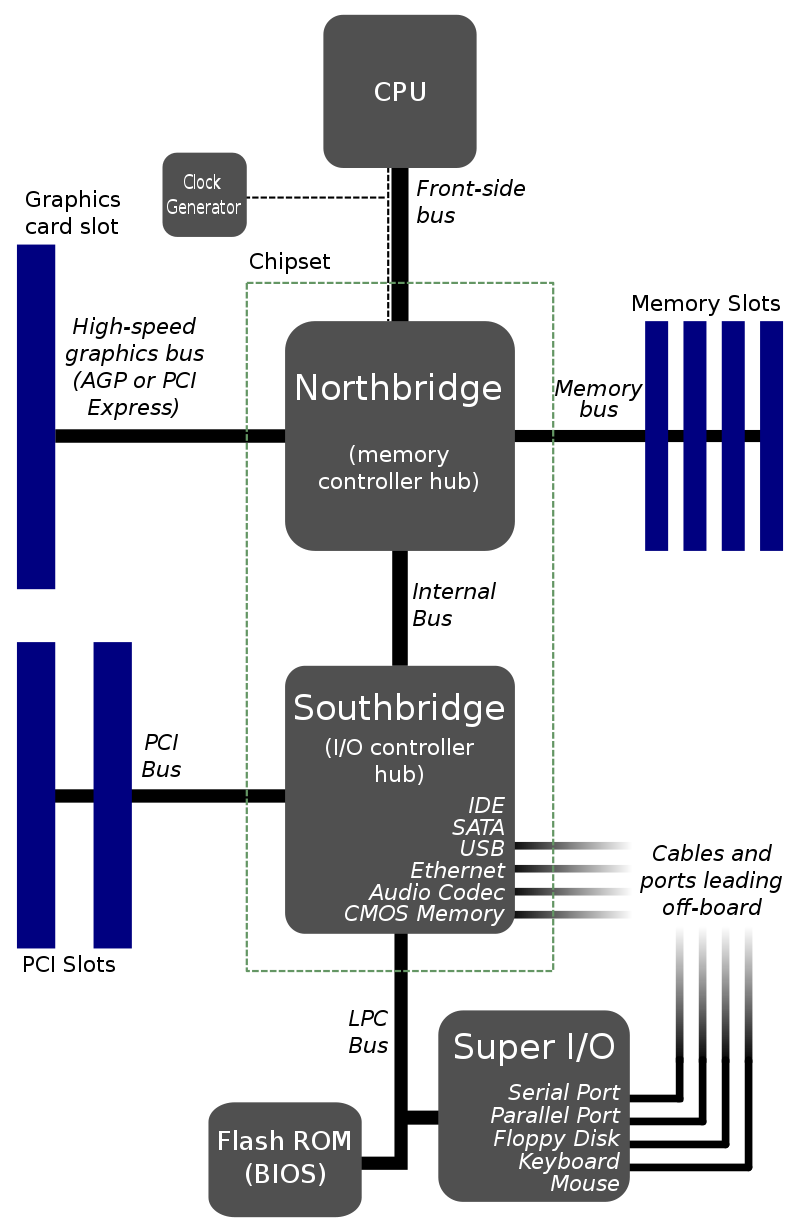 Unsync memory/NorthBridge clock settings will lead to very low memory latency:
You can see here that you will lose about 20% memory speed (Additional Async Latency Offset)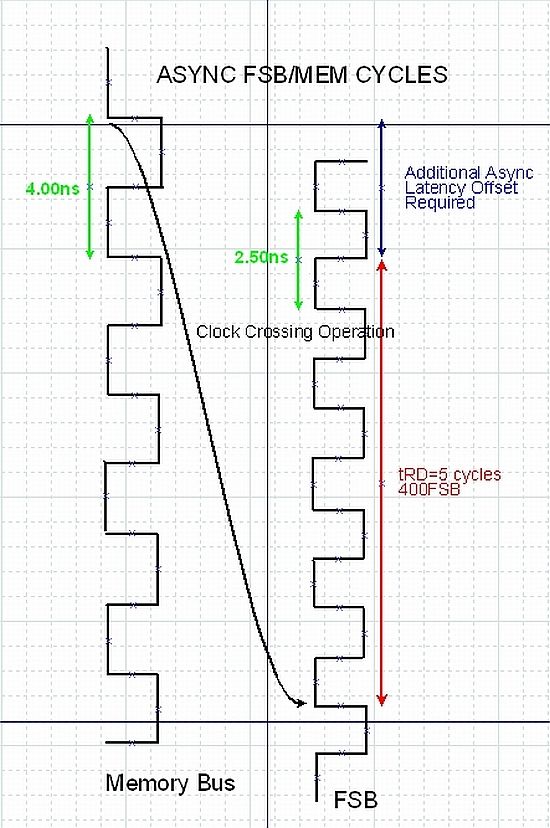 So its no surprise to have fast benchmark results with 3000 clock because 2133 and 3200 are set unsync to North Bridge.
Have in mind we need fast memory "latency" for SupCom, we don't need a high memory clock or high memory throughput.
---