I am trying to create a noob freindly eco mod however my understanding of script is very limited.
I am trying to reduce the mass cost of units based on their tech level but i dont now how to right that in script, could somebody show me how this is done, bellow is a simple mod i copied from another.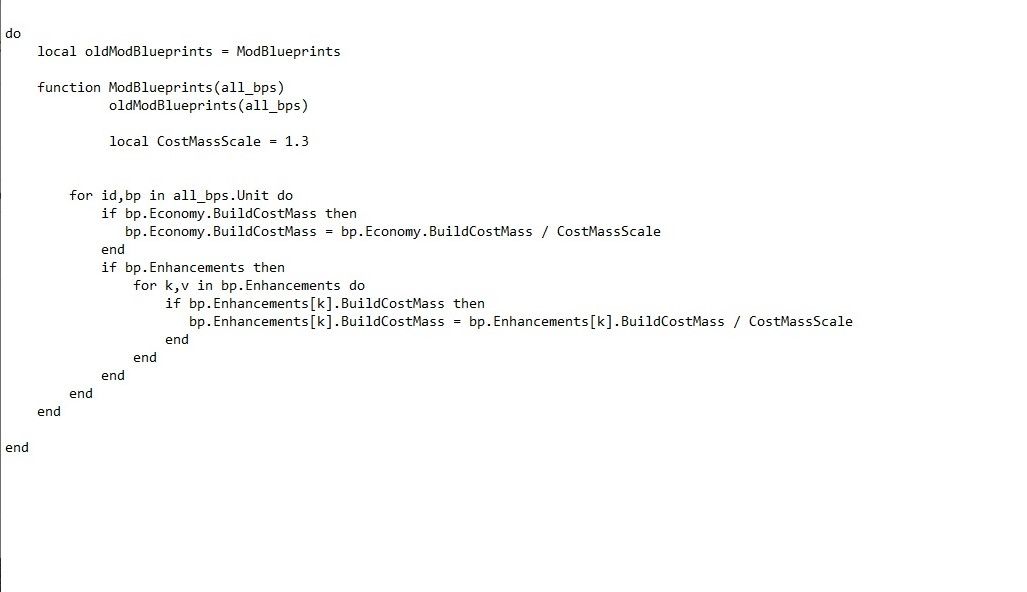 I need that effect applied to tech levels at different scales, thankyou.