April Fool's Day is coming and i think it's great day for releasing UI mod for game chat "Emojis". Code is done (still looking for bugs) and i need to fill up mod with emojis, thats why help needed. Send me in Discord (4z0t) emojis you want to add and names for them.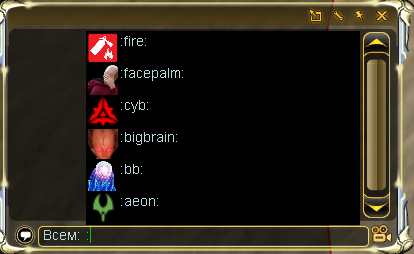 INFO


Some functionality:
type ":" to open searching window
click on emoji in list to select it

"tab" will paste the first match of searching
scroll through emojis:

enjoy!
Also, come here for lobby emojis! https://forum.faforever.com/topic/1460/emojis-in-lobby