Hi everyone - I'd like to make a map that is based on some design layouts provided by the community. The intent of the map is to show that a map can both be pretty and visually easy to understand for the competitive player.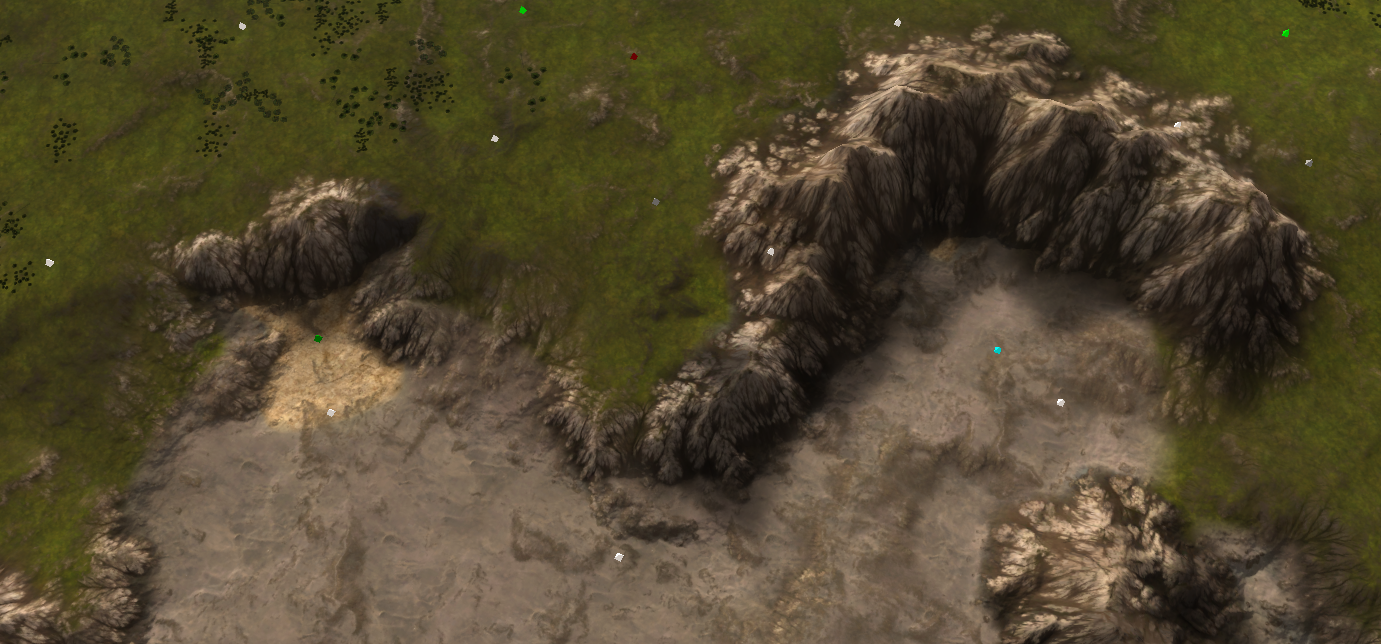 A snapshot of a draft for the map Springtime made for a LOUD community member
My question to you all is to provide designs / layouts of your ideal competitive map. This can be as simple as you'd want it to be, as long as you feel your idea is conveyed properly. The designs can also be discussed in this topic.
When the deadline has passed @archsimkat and I will pick a design. We're free to change the chosen design to our liking or not pick a design at all if we do not feel any designs are competitively or aesthetically interesting enough.
The deadline for a design is the 26th of February. A well discussed design will be more likely chosen than a design delivered on the last day. The 1st of March Archsimkat and I will make the chosen design public in this topic.
Take note that this is not a tournament for the best design. There is no prize to be won except for the idea that your design could be a ladder map at some point. Because of this Archsimkat and I will openly join the discussion when applicable.
Example design

Final design of Archsimkats Valley
A design we discussed thoroughly together in a private discord chat. It contains a lot of the elements that the final map has too. The design was made by Archsimkat.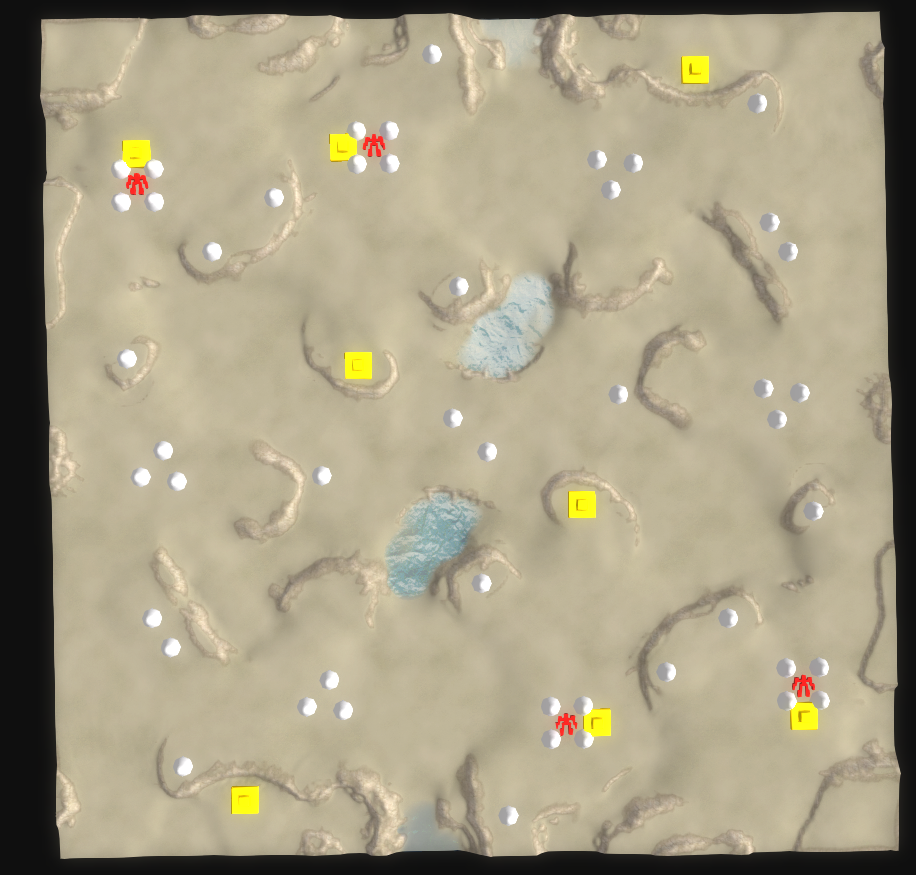 An initial draft of the heightmap of Archsimkats Valley
At this point the task was on me to actually make the map. The entire process took a little over a month. This version is very strict to the design.

The final version of Archsimkats Valley
The final map is the same in its core with a few tweaks after discussing it further with the community and between ourselves. At this point the map has been played in various tournaments and is also present in the Dark Heart Tourney.
Fun fact: the name of this map in particular was more of an accident. You're free to name your design

.
Limitations
Submission limitations
The scope of your design is to make it as elaborate as needed to spark discussions.
Your design must have a description of some sort to explain how you think the map will play out. This is important to spark discussions.

Your design must be visualized in some form. The visualization doesn't have to be symmetrical but it may be harder to discuss it when it is not. What I expect to see is:

Spawn locations
(intended) Expansion locations
Mass / Hydro points
Ridges (unpathable lines or regions)
Water bodies
Reclaim (large rocks / wrecks)
As an idea of what a top-of-the-line submission would look like you can take this topic as an example:
But by no means does your submission need to be that elaborate - as long as you feel your idea is conveyed sufficient. (images are gone due to server error a few months back)
Design limitations
The scope of the map is to experiment with visual cues - is it possible to make a map that is visually attractive yet competitively easy to read and understand?
The biome of the map is evergreen or similar (mandatory).

The map must be a 10 x 10 map (mandatory).

The playable area of the map must be symmetrical. The map should try and use up all of space that a 10x10 has to offer (mandatory).

The map should be primarily land-based. A few water bodies are allowed but please keep them limited.

The map can support up to six players, but no more. The map can be adaptive for less players than this but the design should be made for the maximum number of players your design supports.

The map should contain one or two 'cinematic' area's - places in which you do not expect any gameplay but can be used for aesthetics. As an example: the center of Hardshield Oasis. These area's do not have to be symmetrical.

Center of Hardshield Oasis
And last but not least: be creative

. These limitations are here to guide your design so that it is interesting enough to make and play.
Other limitations
For the sake of clarity.
I will not do a remake of any kind. A remake entails you do not have full control over the process and that is contractionary with the experimental nature of this map.

The design should adhere to the vault rules. You can find them here: Map vault Rules
-You can provide only one submission - you're free to update your current submission based on feedback.
Reasoning
In case you are interested about why these limitations exist:
At this point I've tried to apply large map-wide decals on 20x20 maps. This works, but I'd like to experiment on a smaller map again like I did with Root of Beta.
I'd like to utilize the entire map as much as possible as the map-wide decal will be from edge to edge.
I'd like to experiment with area's that are 'out of your control' for a player and reside purely as a visually attractive piece of scenery. This happens a lot in Starcraft II as well and is appreciated by players.
I have not experimented enough with making ocean floors of any kind. As the intent of this map is to experiment with visual cue's I'd like to stick to what I know best right now. Similar argumentation for the biome.
@svenni_badbwoi and I have been experimenting with new techniques to produce maps and the feedback appears to resemble that it looks good but that it hurts the playability of the game. This map will be an attempt to try and prove to everyone that a map can both be aesthetically pleasing and competitively easy to read

.