I am having this issue constantly and for the last few weeks (at least), is no one else experiencing this?
As you can see below, the number of players in a lobby is often not reflecting reality. I will join a game lobby and despite whatever the faf lobby says, the number of players in the game can vary wildly. i have joined games with 2 players and then found 12 in the game lobby.
Just weird...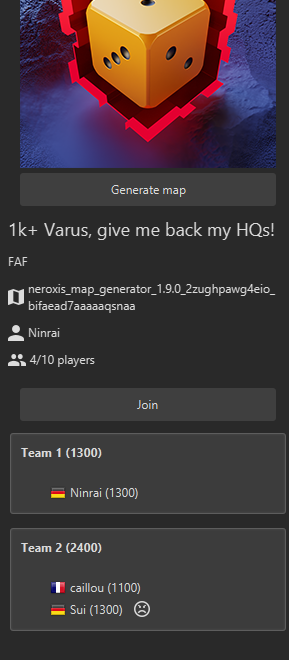 i updated my faf client but no joy!