Hello. I have a problem tonight on 11/19/2022 at about 04:00 Moscow time in the morning – I can't create a lobby. The lobby creation button is inactive, nothing happens after clicking. Also, the mod manager is not responding.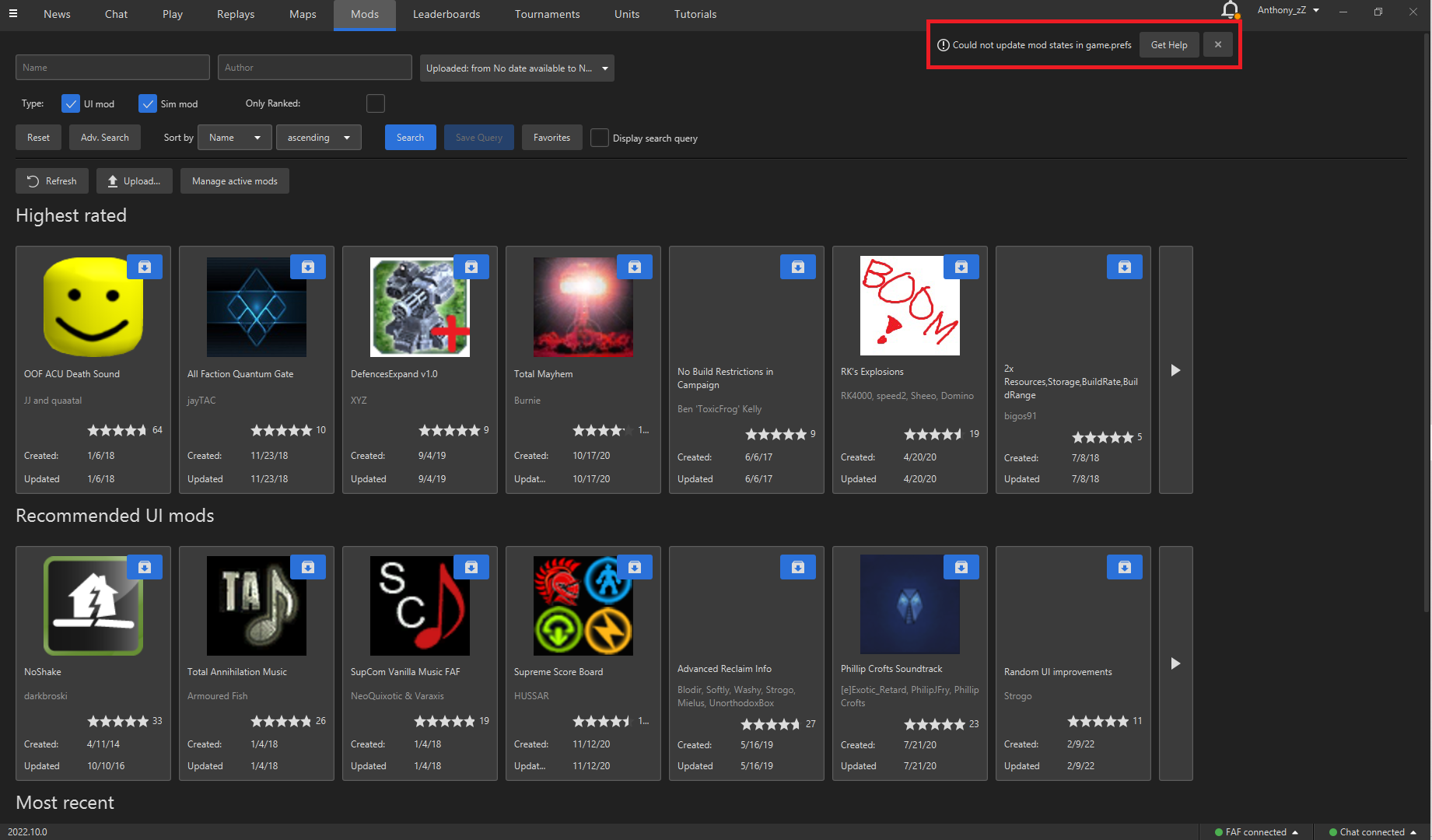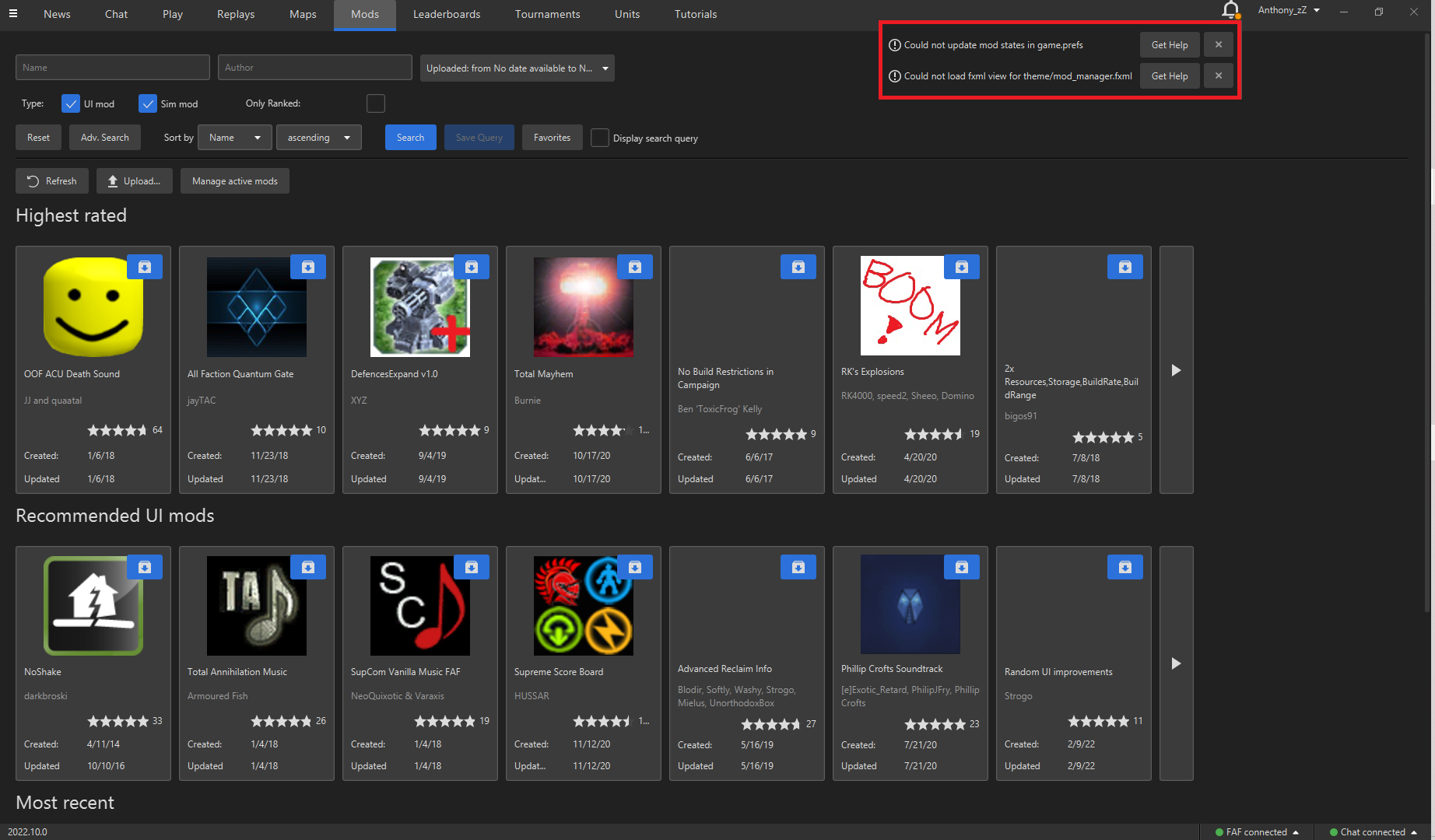 The game can still be run through the path:
C:\ProgramData\FAForever\bin
I attach the installed active mods when playing with AI: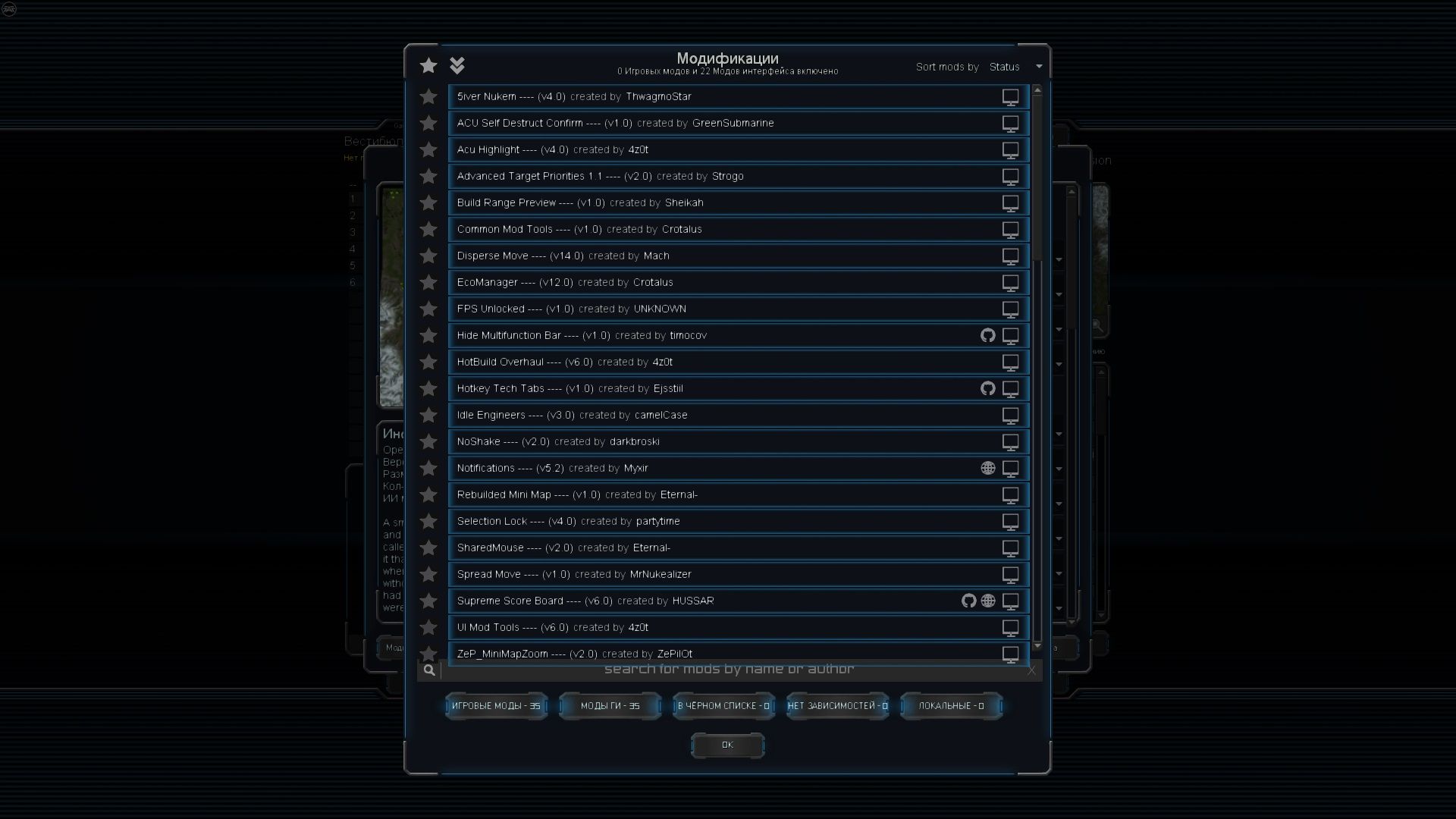 However, during the game, the screen freezes, usually this happens after upgrading the T1 plant (air or ground) to the T2 level using a hotkey.
Addition.
Deleted the "client.prefs" file and deleted the FAF client, but without deleting the settings. It helped, I created a lobby, but now the screen freezes constantly. It does not happen immediately, after 6-8 minutes.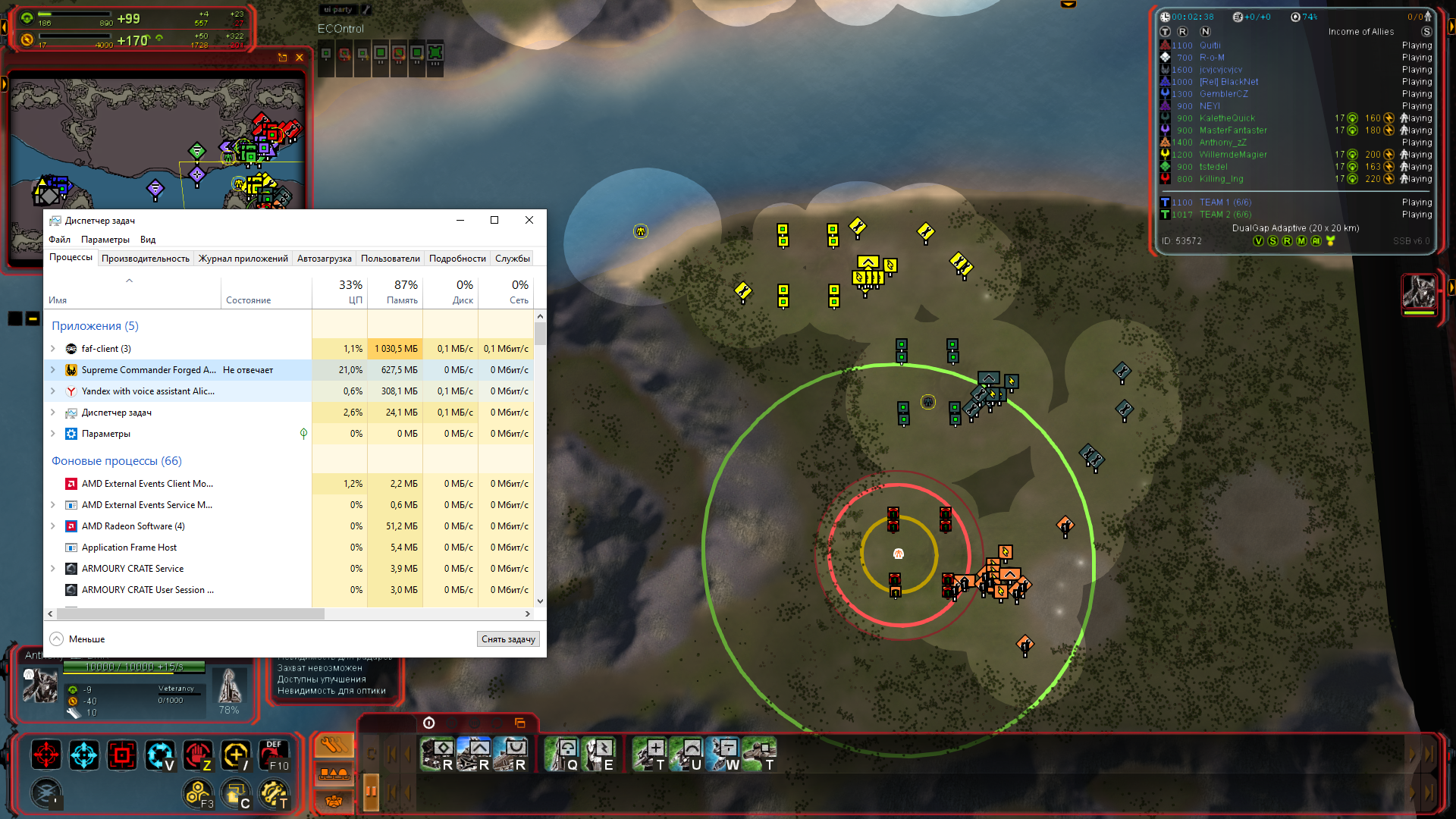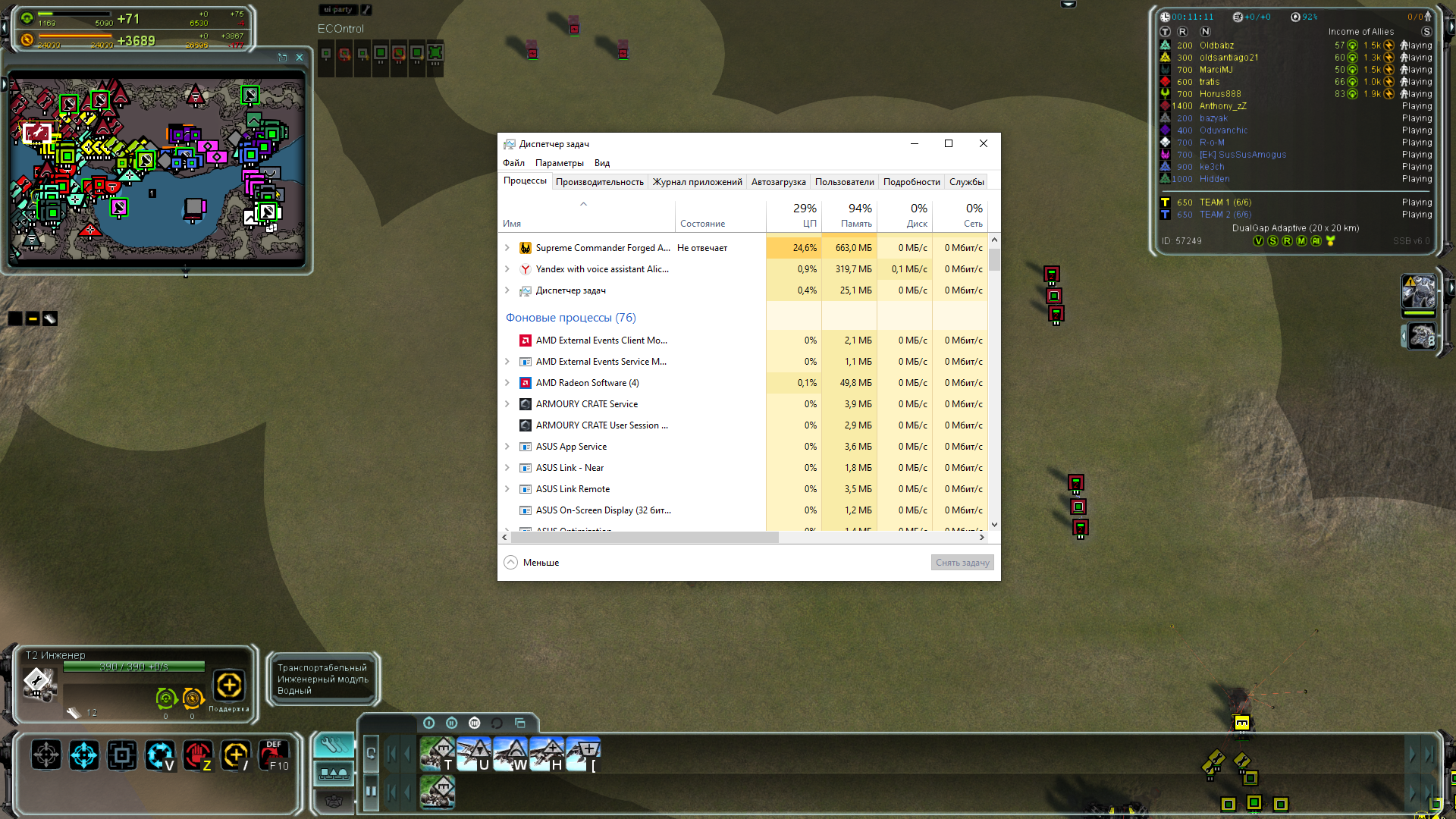 I really don't want to reinstall FAF completely and configure everything all over again. I literally have the whole keyboard crammed with binds up to Nompud
Last 2 logs: