On April the 22nd the next game patch is coming - and it is an exciting one. There are various significant improvements on the base game and critical bug fixes. You'll be able to stomp again and the game will have proper mod options support. There is improved AI tooling and a quick check for map makers to confirm everything is buildable. On top of that some of the small suggestions have been implemented and more are coming. And above all: on average the game appears to be 10% to 15% more efficient in comparison to the FAF branch. When interacting with shields the game is 600% to 700% more efficient - I dare you to compare the interaction of 5 Janus with 30 Aeon hover shields on the FAF and on the FAF Develop branch
. And to finish it all up the aesthetics of the game has been improved in various areas, such as how trees interact with the game.
I'll extent this post with more information in the near future. For now, you can find the changes here on the commit log or read them up in the changelog. The latter has not been updated for two weeks.
I am asking you all to contribute by playing on FAF Develop and reporting back the stability of the branch in this topic. A positive result (in other words: it is stable) is important to report too. Attach the game log (via pastebin.com), the enabled (sim) mods and the replay id of your game when you report back.
Up to this point all my tests with AIs show that it is stable. And they show that the game is significantly faster in general. But they do not have sufficient coverage to confirm that the game type is stable for release. We got roughly a month to confirm that, and I need your help to do that
.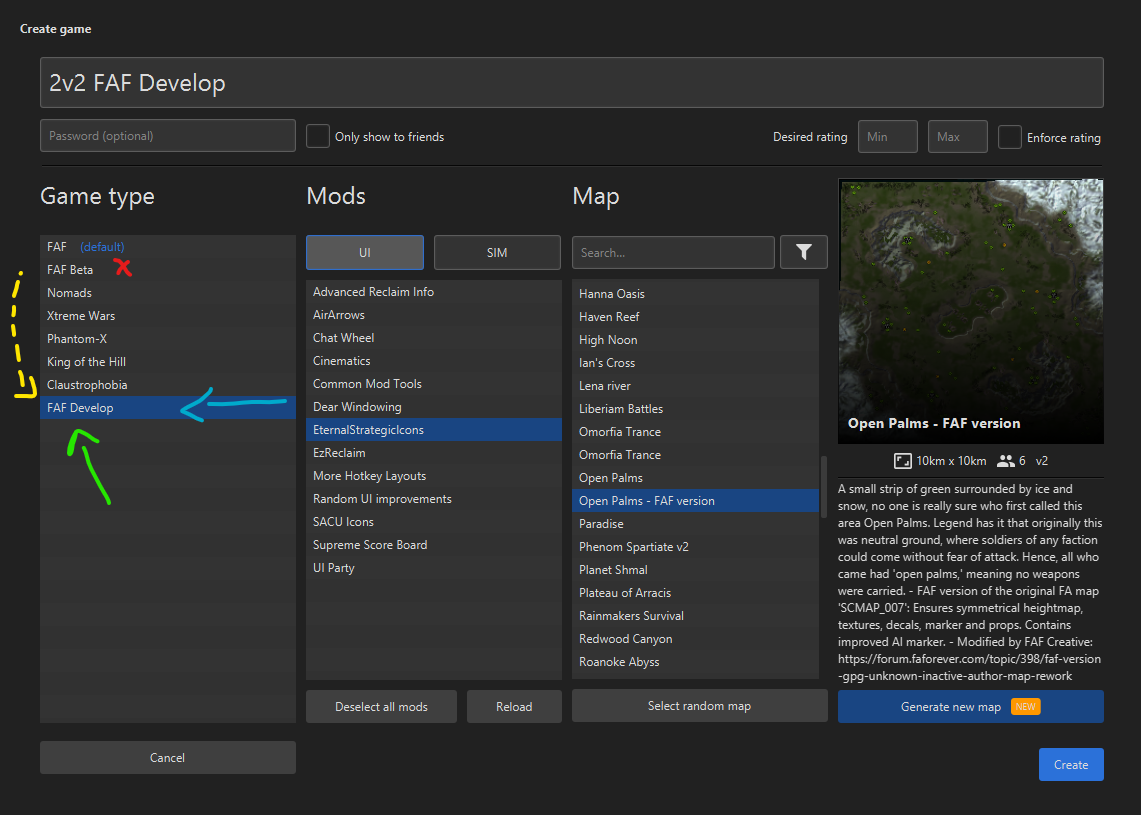 An infographic to help you host a game using FAF Develop. Instead of using the FAF game type, select the FAF Develop game type. Note that FAF Beta is for balance changes and is the same as the FAF game type at the moment.