Hi.
A handy feature has been added recently. Select and add the nearest free engineer to the group. This is an awesome feature.

But there is a significant drawback.
The function adds an engineer of any level to the group. It is very uncomfortable.
I propose to change the work of the panel of engineers.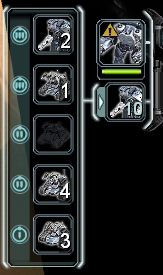 If you click on an engineer of the first level, then the nearest engineers of the first level are added to the group.
If T2, then T3.
etc.
I think it won't be very difficult.
This will be an awesome feature. Will greatly simplify construction management.