Recently I discussed what people thought of maps containing map-wide assets. The consensus during that conversation was neutral to negative - they take long to download, can cause the TMM queue to feel stuck (waiting on setting up auto match -> people are still downloading the map) and since this is a game from 2007 it doesn't particularly matter anyhow.
To make sure we're on the same page - we're talking about these maps:
Kaali
Mauve
Two Step Shuffle
Auralan - The Core
Autumn
Adaptive Moon (made by Svenni)
Adaptive Skadi (made by Svenni)
Adaptive Salt and Pepper (made by Svenni)
My intent is to make more maps, specifically for the 3v3 / 4v4 TMM that is upcoming. However, if the general consensus is that these maps with map-wide assets hurt more than they do good then perhaps I should consider alternatives instead of pushing that direction further.
Therefore I have three questions and I'd like to have some opinions on them:
In the case of ladder / TMM, would you mind seeing more of these type of maps?
In the case of casual games, would it influence your choice of one map over the other?
In general, does it provide more immersion for you when you play on these type of maps?
In both cases be honest and provide rationale if able. I don't mind if your opinion is negative. I'd like to understand whether I'm making these for myself or whether people actually appreciate them.
Note: this is particularly about the fact that maps can use map-wide assets. Not about the map layout (such as extractors) or the design of the map (where ramps are, etc). I am very well aware for example that Mauve was received quite poorly and that is okay - but it is not what I am interested in for this topic.
I got a hint that not everyone knows what map wide assets are and what they can do. Hence, a few screenshots of some of the maps: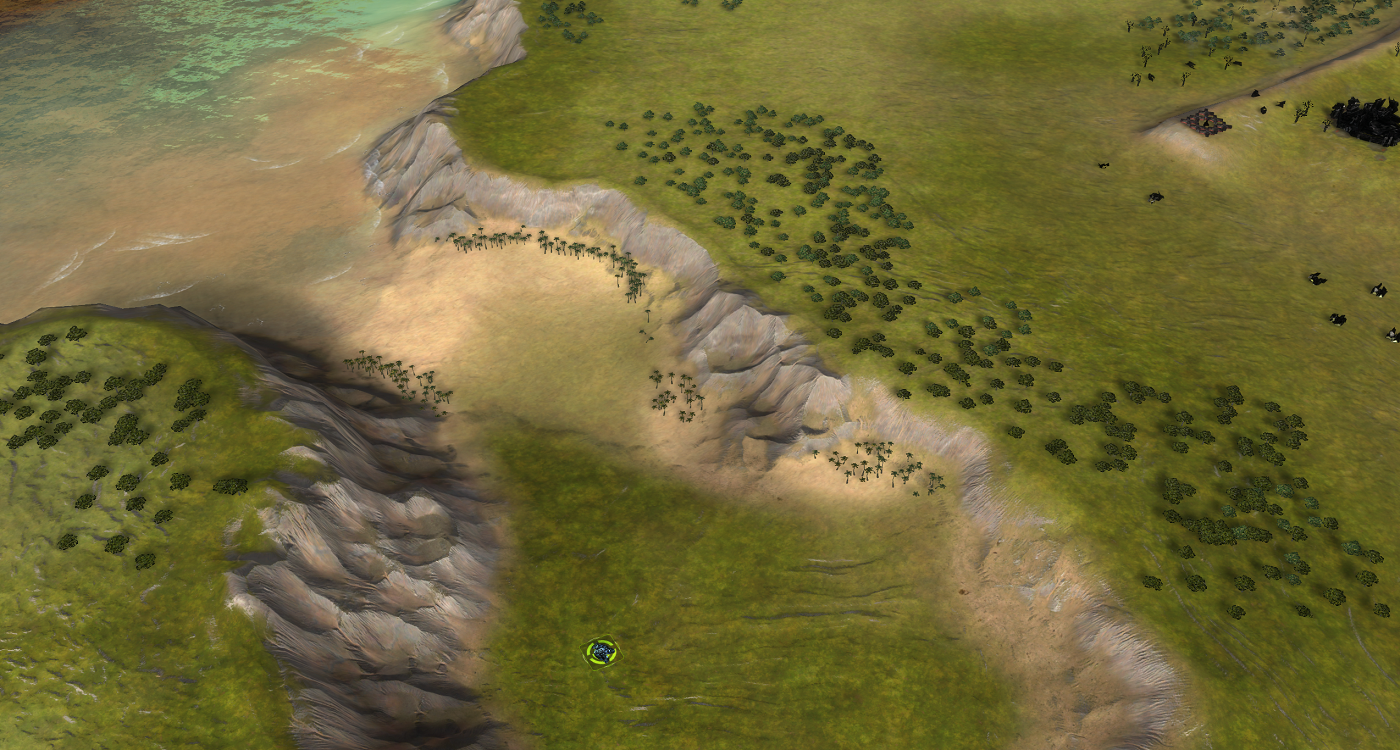 Auralian - The core (194mb)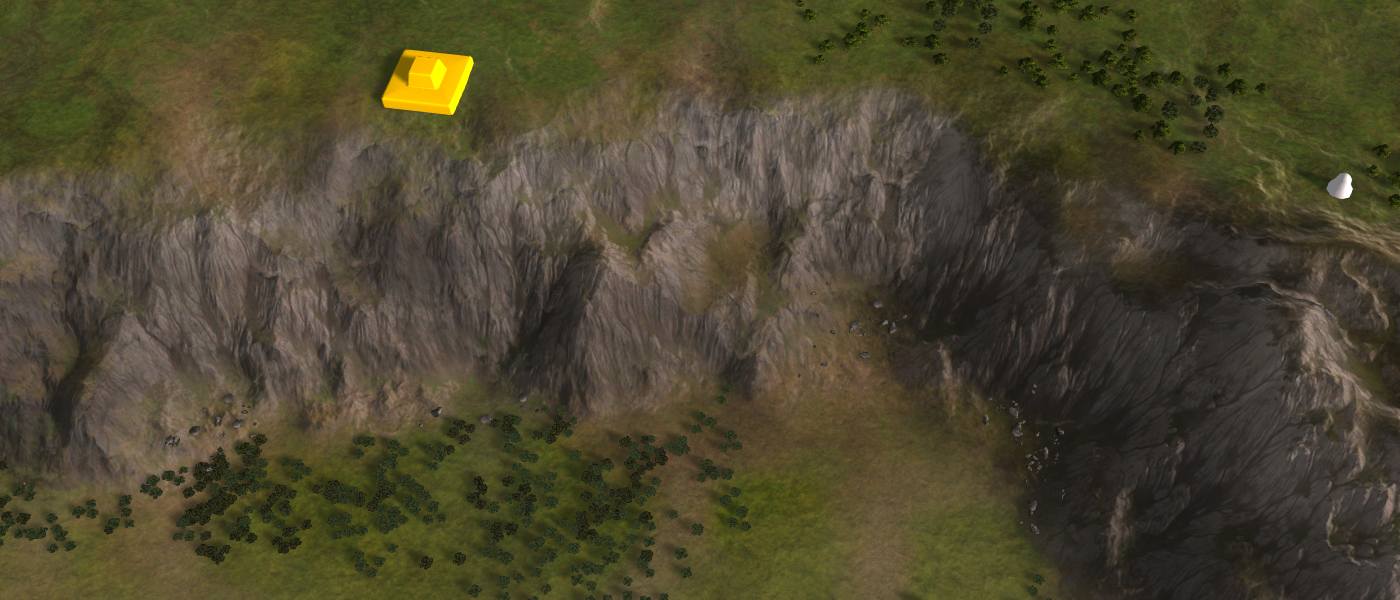 Mauve (196mb)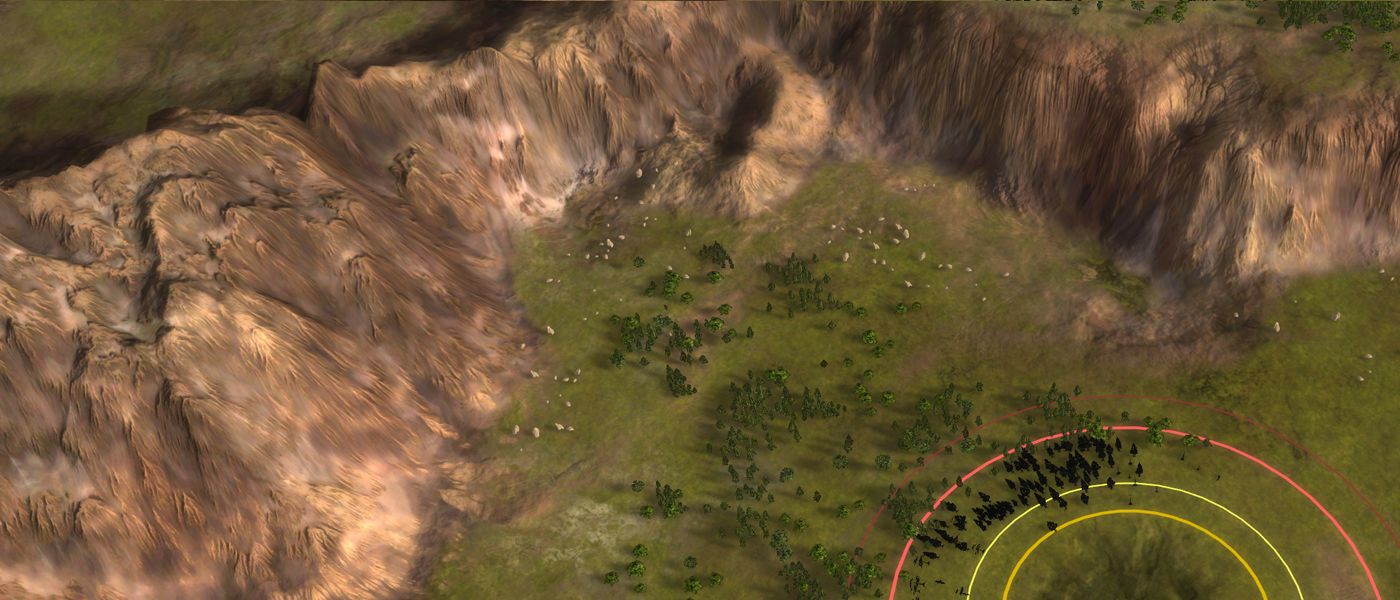 Two Step Shuffle (192mb)
And an in-depth example of Kaali: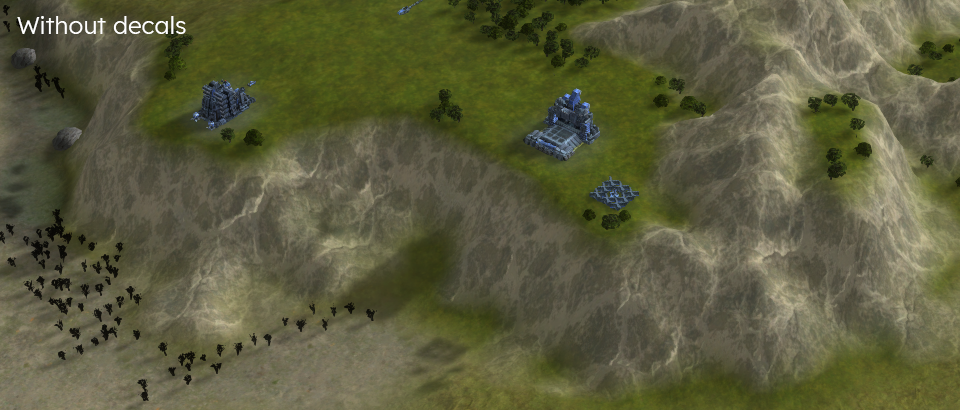 No assets applied

With lighting applied

With normals applied

With albedo applied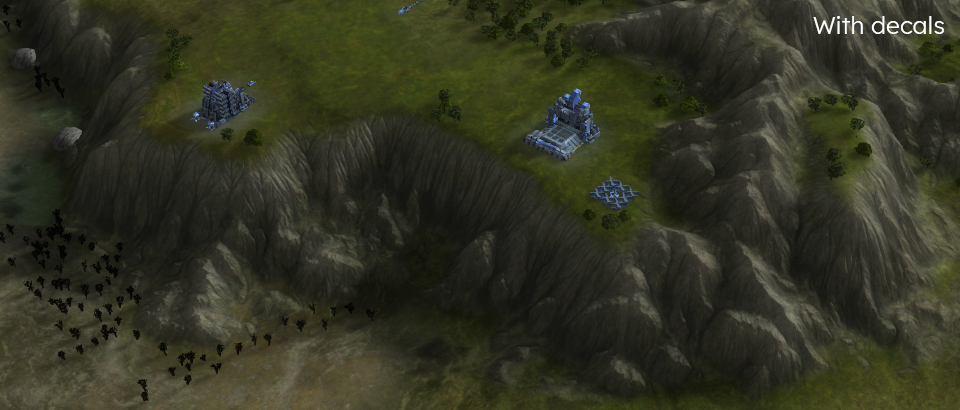 All of the above combined
(note: not all these screenshots are the last version of that map in the vault)