@Jip Not sure if this is something players need to deal with or something for the mapmaker...
So this is just for your consideration. Feel free to say "L2p nub" if you disagree. (Picture made in sandbox)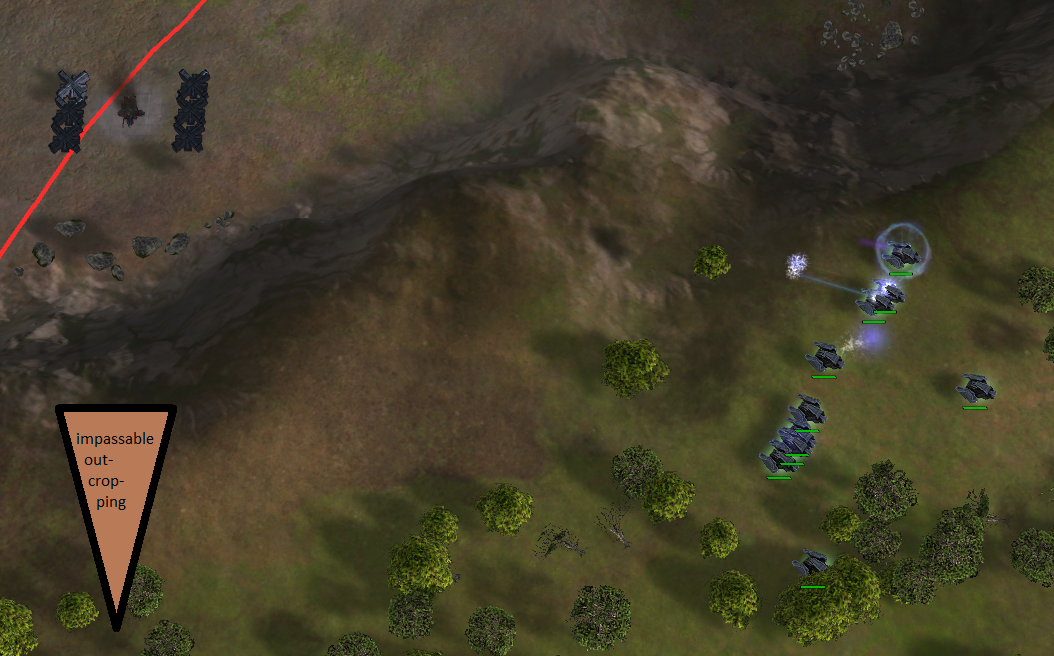 It bothers me that T1 tanks can get indefinitely stuck if you execute an attack move around the center on Mauve. Ideally the terrain would have an impassable outcropping so that (T1) units that path around the center never get into a position where the structures are in range. However, units can still get into range of the center if deliberately moved to the edge between outcroppings.