Hello!
I bought Supreme Commander FA on steam today, installed the game and played a bit of skirmish for a VERY short time, but the game both looked and worked fine.
I decided to get FAF to be able to play multi, have patches, etc. I did all the required stuff und then I created a lobby (wanted to play with the AI) and when the game loaded in, it showed this: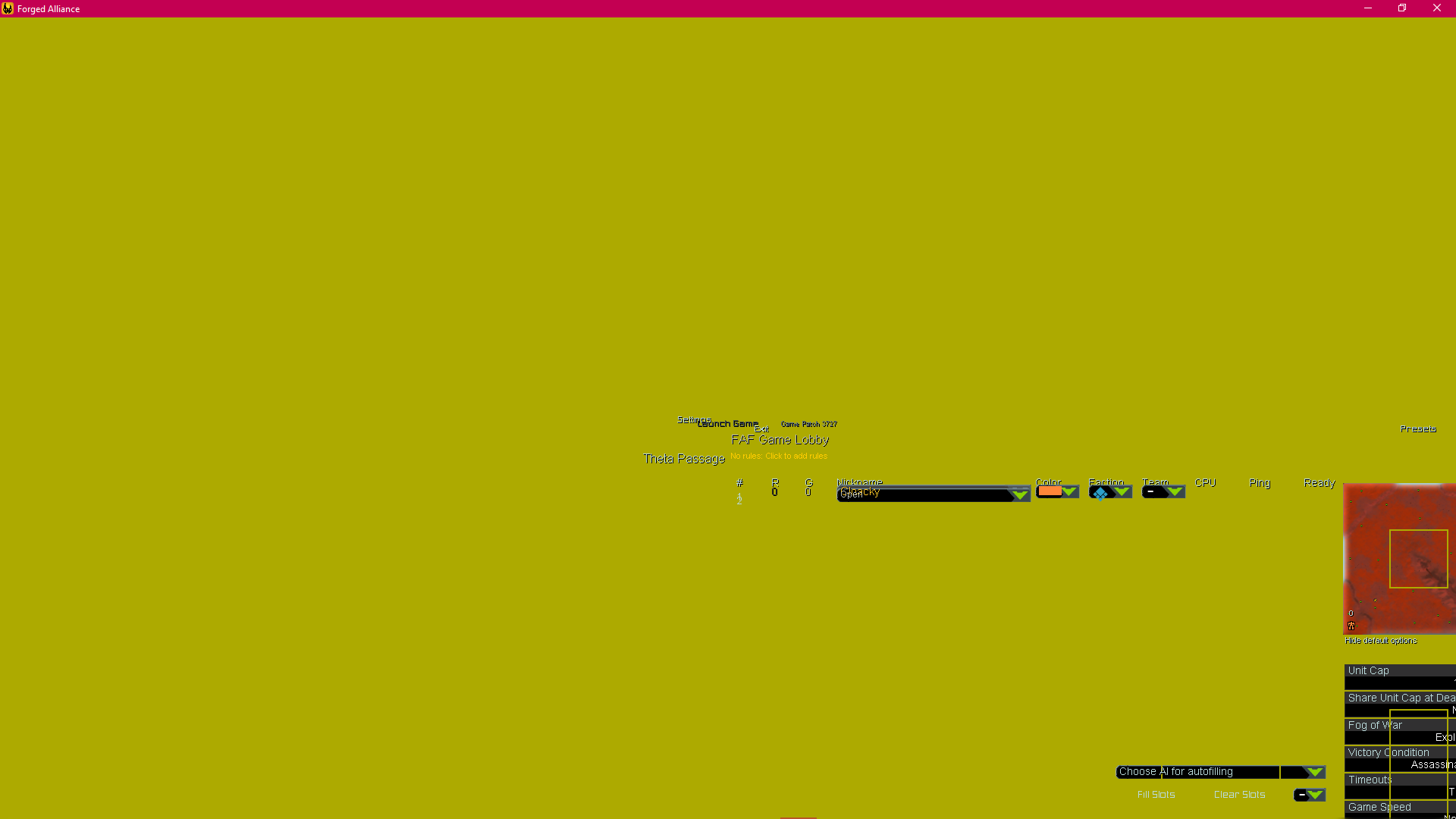 Some broken UI und a yellow filter or whatever this is. I do meet the game's requirements. Original SC FA works fine.. Any ideas?