Dear all knowing FAF-Guys!
I have seriously no clue what I have done wrong to get this startup of the client?
Does it have to do something with the current server issues?
I already redownloaded the game and got the installation fixed, did a restart, but that both did not help, so I guess a clean uninstall and reinstall won't help either.
But I will try this now, meanwhile if anybody got an idea I would be happy to get it back to running order again!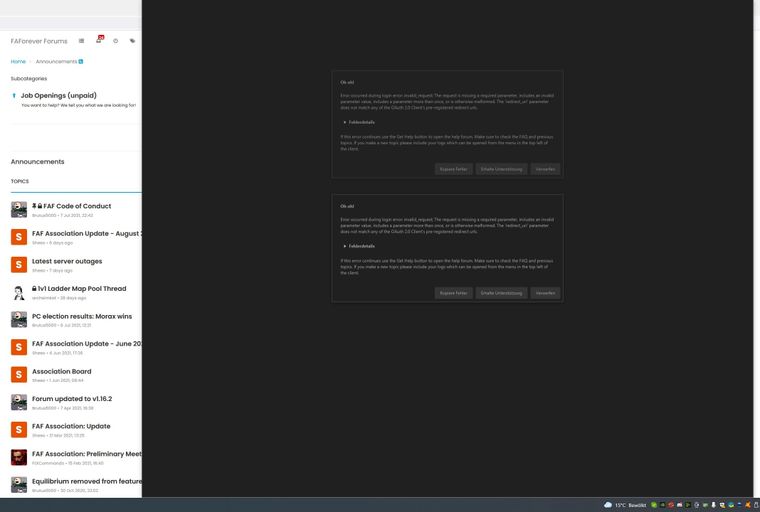 All the best
Phili