MapVeto Sytem is now Live
After 2 Months we finally have the base layer for the 3rd party MapVeto System.
A few weeks ago, i put out a post with an overview on what this system is going to look like and a Basic understanding of the feature.
---
Current Map List
https://forum.faforever.com/topic/783/mapban-system-map-list
Request or Submit Maps
Here is a Google Form Link for your to request maps to be added and for map Maker's you will also use this link to Submit you map to be assessed to be added to the system. Any request / Submissions that are approved you will be contacted before had to make sure you are happy with it still to be added.
Form - https://forms.gle/wone7VhdxLbwCD7w5
More Pool
The aim is to get more Pool on the System in 2021.
I would like to get some sort of the following pools
Ladder/TMM Pool
Custom Pool for Specific Tournament (Rule will apply but still TBD)
FAFLive Account
Using the FAFLive account for Tournament will be decided By FTX as he will have the Login Credentials for the account along with me.
Using the FAFLive Account you can see this Video to run through how to use it.
Video - Coming Soon
Using the System Without FAFLive Account
To use this new Tool, we have now you do not need to have access to the FAFLive Account to make the most of it, the account is there for Convenience due how the Plus account works.
To Start creating your pool you need to head on over to https://www.mapban.gg/en on the front page you should see FAF.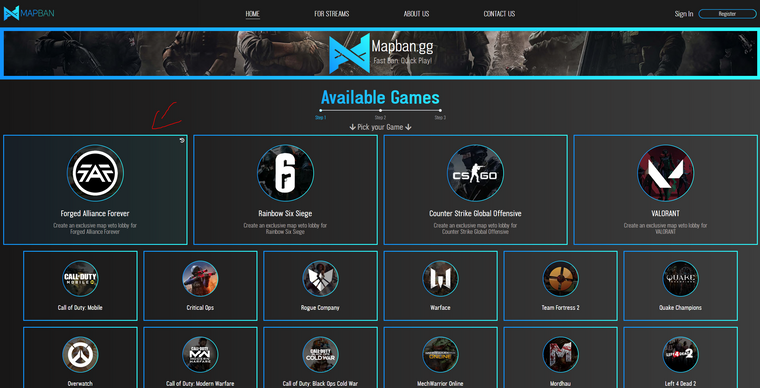 Now Click on the FAF Section and as of 22nd Dec 2020 all you should see is Custom Map Pool (More to be added in the new Year).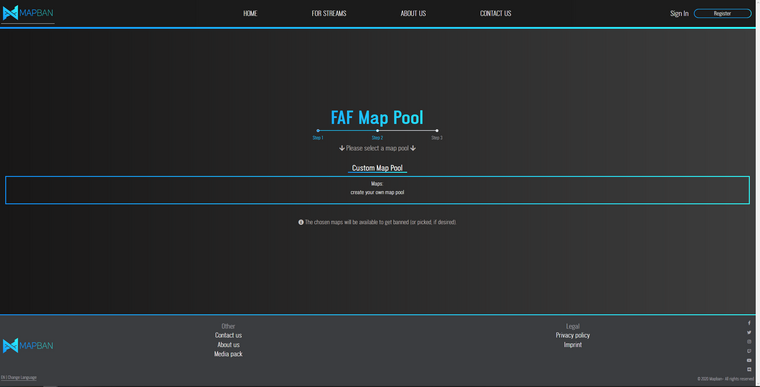 Clicking into the Custom Map pool you will now have access to all the 108 Map in the First Upload.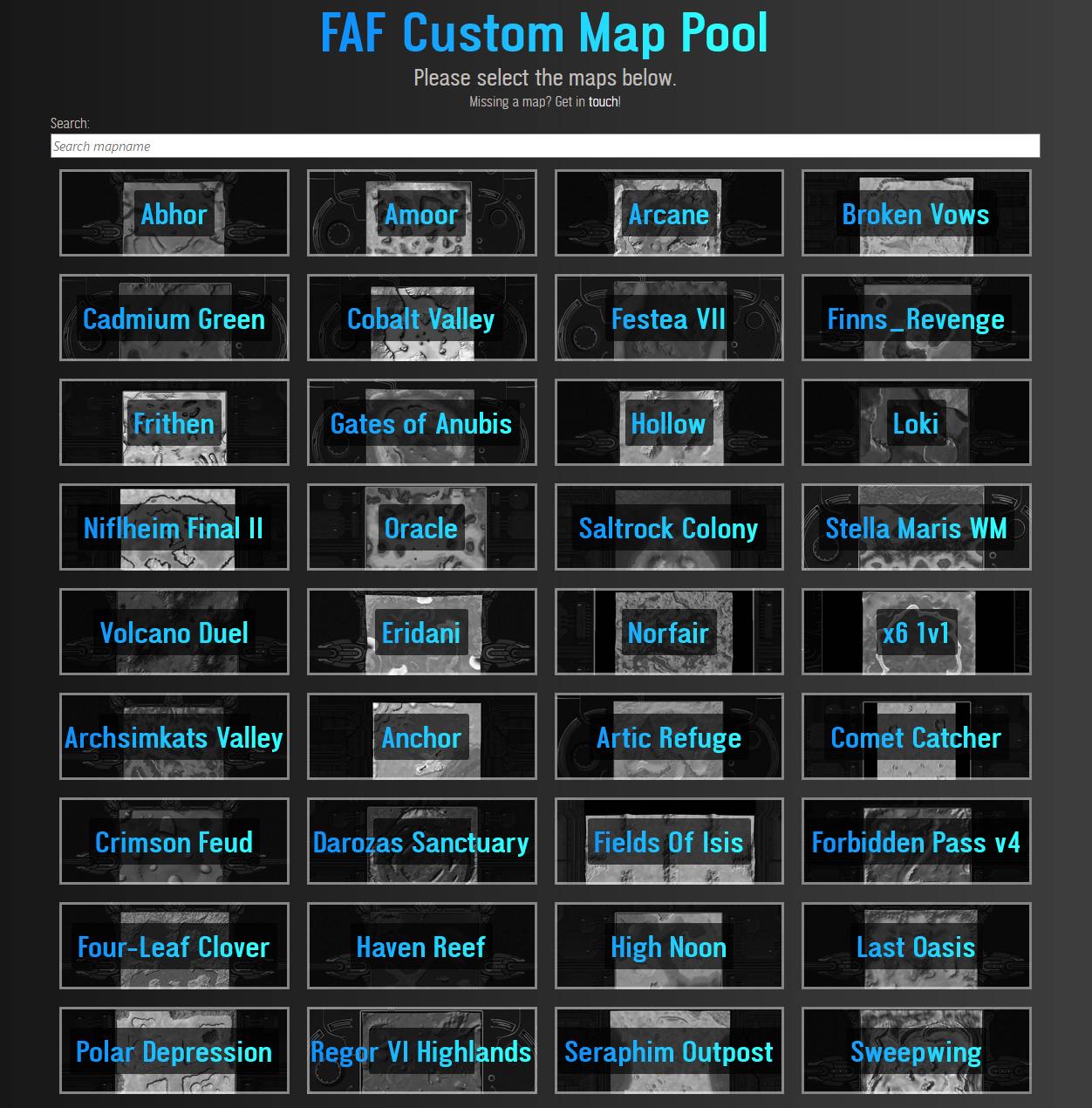 on this page you can use the Search bar to see if the maps you want are on the system and then click on them to select them. As you can see once selected, they show as a highlighted.

Once you have selected your maps Right at the bottom of the page is a 'Submit' Button you want to click that.
once you clicked submit Base on the number of maps you have selected you will be give Best Of X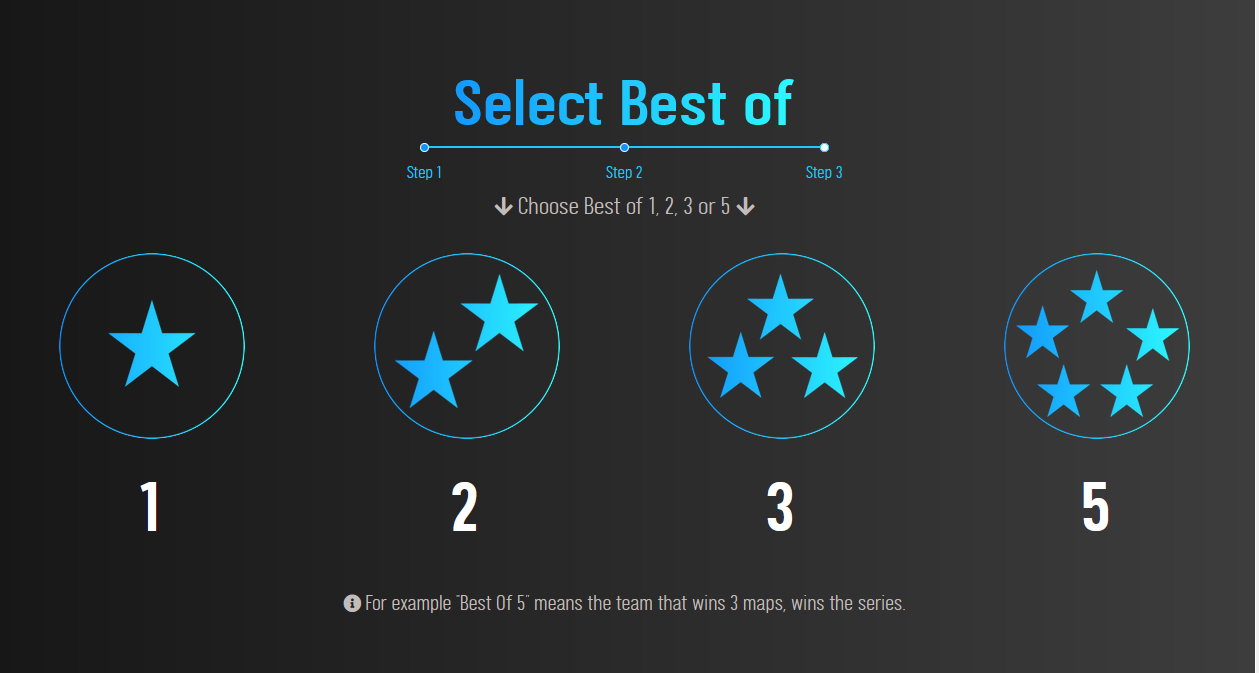 As you can see here out the selection of map, I picked I can only go up to a best of 5. Update: FAF will be geting Both Best of 7 and Best of 9 Options.
Once you have picked the Best of that you wanted for you Map Vetoing you will now get prompted with the Mapban Lobby, there is a lot to go on here.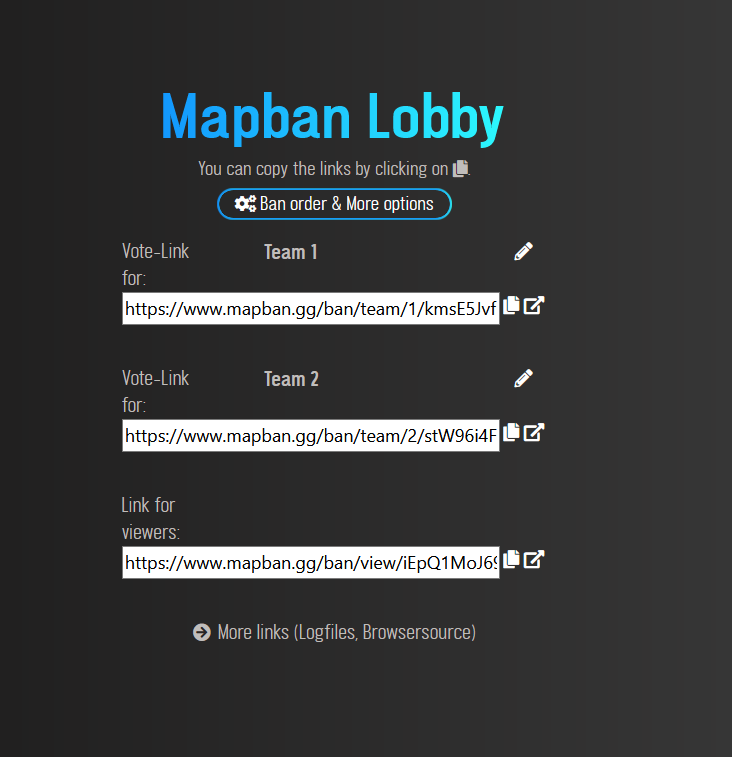 The Top button that says ' Ban Order & More Options'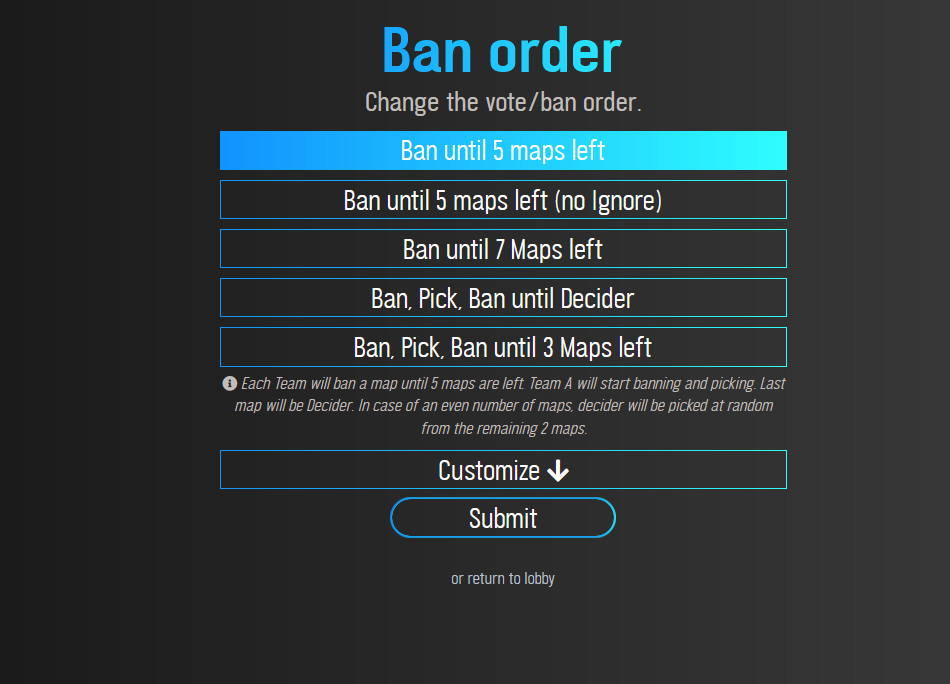 This is what you will see when you click into it. This will allow you to set how you want the maps to be picked or Banned and click submit once you set it to how you want it.
The Next 2 parts are the Links you want to give to the 2 Player or teams that are competing.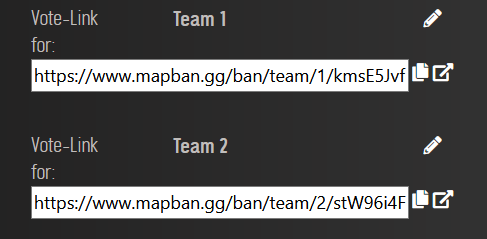 This will take them to a Generated page.
Opening up the Team 1 link you will get hit with this page.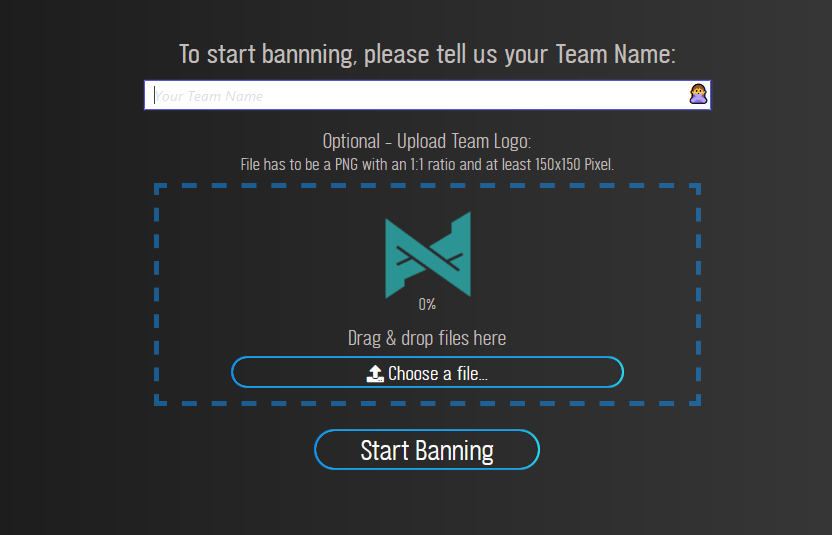 Here is where you need to Put in your Team name or FAF Name & if you want you can put in a Team Logo. Now one you filled out the field's click start Banning.
When you click Start Banning you will now get this screen,


this page will list all the maps you selected at the top of the page it will say what you need to do so to Pick & Ban you just need to click and hold on the map and it will add a 'X' if it is banned.
and when you select a map is will show your Mapban colour blue for team 1 and Orange for team 2 in the corner of the map.

Another Link is the Viewer Link.

this can be given out to people on a live stream so they could watch the banning processes and see what was being banned or picked.
If you are Streaming the Tournament with Live Map Vetoing ( this will be different for FAFLive Account ACCSES) you want to click on the More Links.

this will open 2 more links. you can ignore the logs one but the last one 'Link for BrowserSource.

this link you want to create a Browser Source on OBS and Paste That link into the URL and it should allow you to see onscreen the map vetoing live on stream.
If you will be using the FAFLive Account for MapBan there will be a Video to Cover how to use it as it has a different way to do thing with it being more used for Streams.
FAFLive Accout Stream Overlays
here are some Screenshort on the additional Ui elimets you can have for streams
Note: the background is not aprt of the overlay jsut thier so you can see them
For the Main Overlay thier a few extra toggle that can be enabled
Break will show current score on the games that have played
Start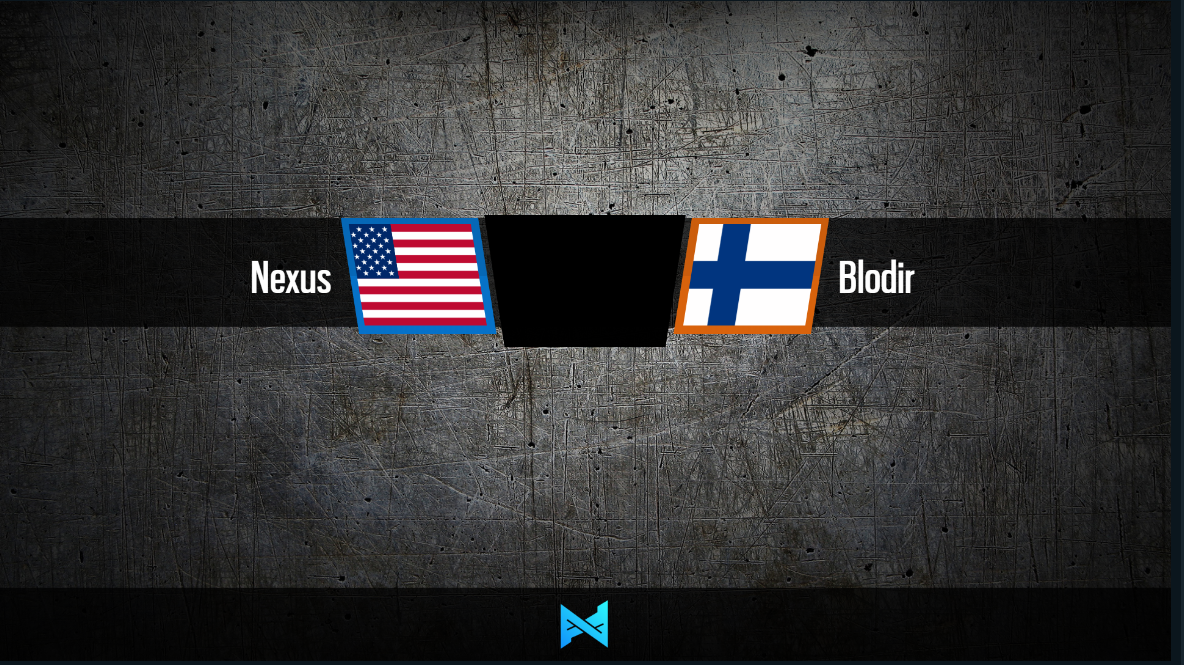 Main
**Main With Show Played Maps **
Main with Show ActiveMap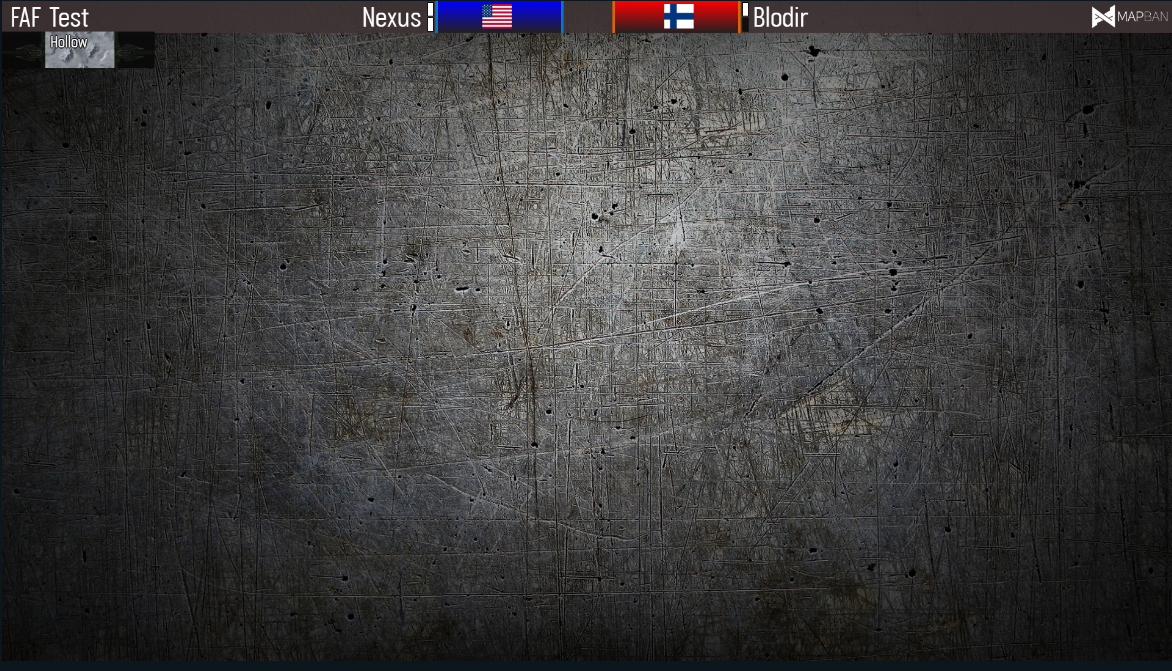 MapVeto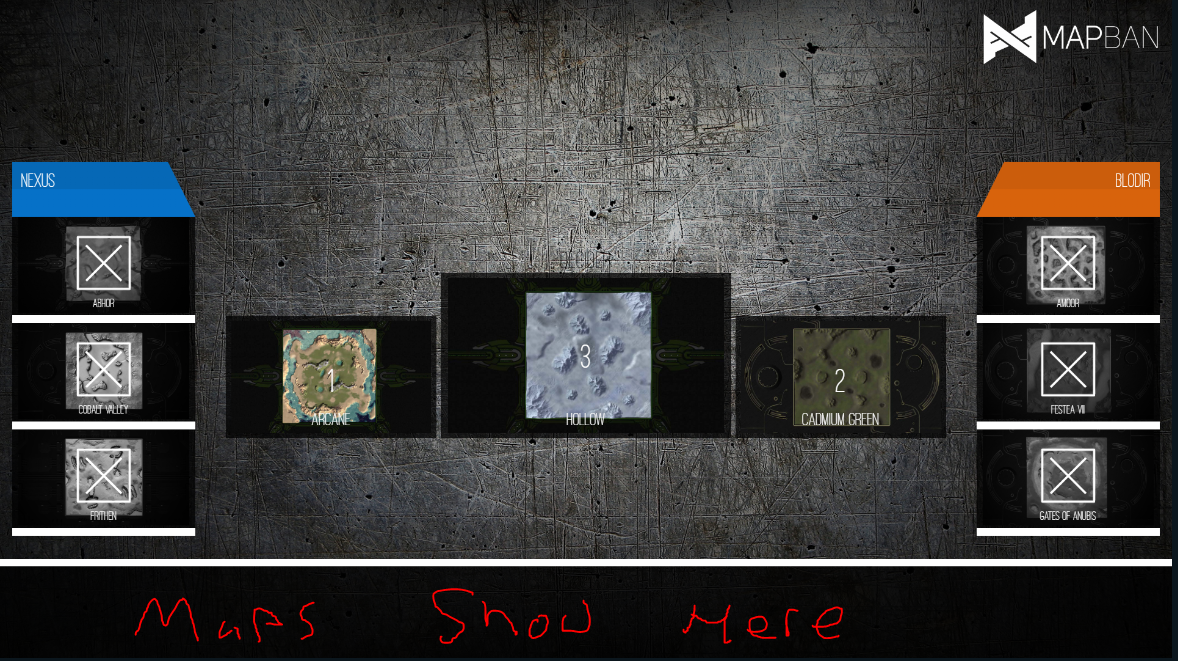 Break