Many mapmakers would like to be able to make and upload maps that are modifications of other previously created maps. However, unless the mapmaker gets permission from the map author, that is generally not allowed. Additionally, many people upload maps that are good in certain ways, but bad in others. As a member of the matchmaker team, I have repeatedly come across maps that I would like to adjust in a few key ways to make them usable in TMM, but have not done so due to the permissions issue. While individually contacting map authors for permission is possible, it can be rather tedious, and seemingly impossible when dealing with MIA map authors. So, I would like this situation to be improved by the addition of an option in the FAF client that allows mappers to give permission for others to use their map content for the creation of new maps. AFAIK, this could relatively easily be added to the map upload checklist.
Currently, when a map maker uploads a map to FAF, it shows something like this: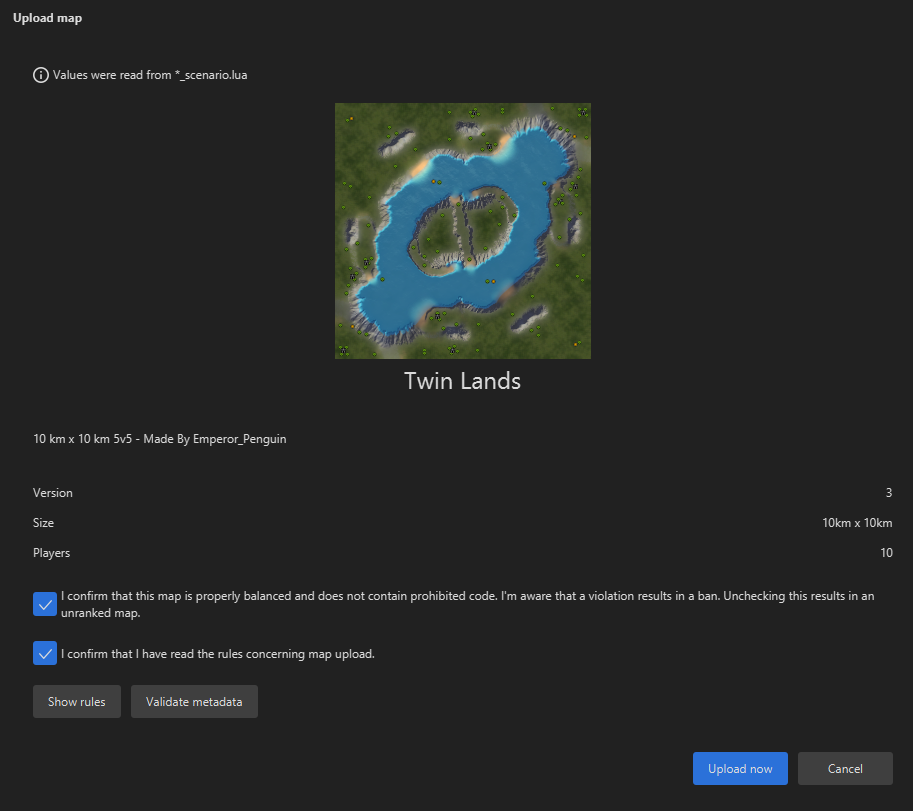 Instead, it could show something like this: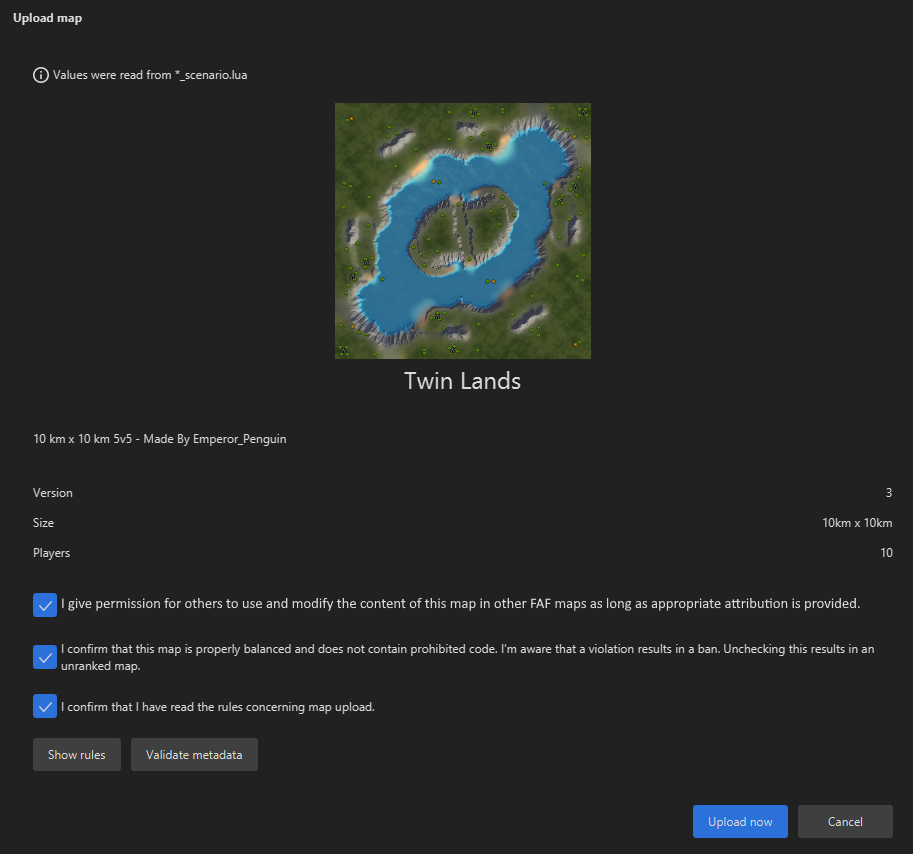 The exact wording could be different, but the point would be that it would be an option (that could be selected or deselected on a per map/per version basis) that would basically give permission for other mappers to use the map in the creation of new maps.