This is a request for help. We're looking for contributor(s) that can find their way around software like Photoshop or Gimp. There is no need to be an artist in creating textures, but it may be useful.
What is it about
@BlackYps and @Blodir have been working throughout September and early October to port shaders into Supreme Commander that better represent lighting. Using these new shaders units will feel more part of the environment and in general they'll look a lot crisper.
You can find the details here:
And you can find shards of what has been implemented here:
The initial scope is that all generated maps support these new shaders. Existing maps will not support them, and it is unsure at this point if they will in the near future. PBR shaders are a lot more sensitive to their input, and some of that input is set by the map.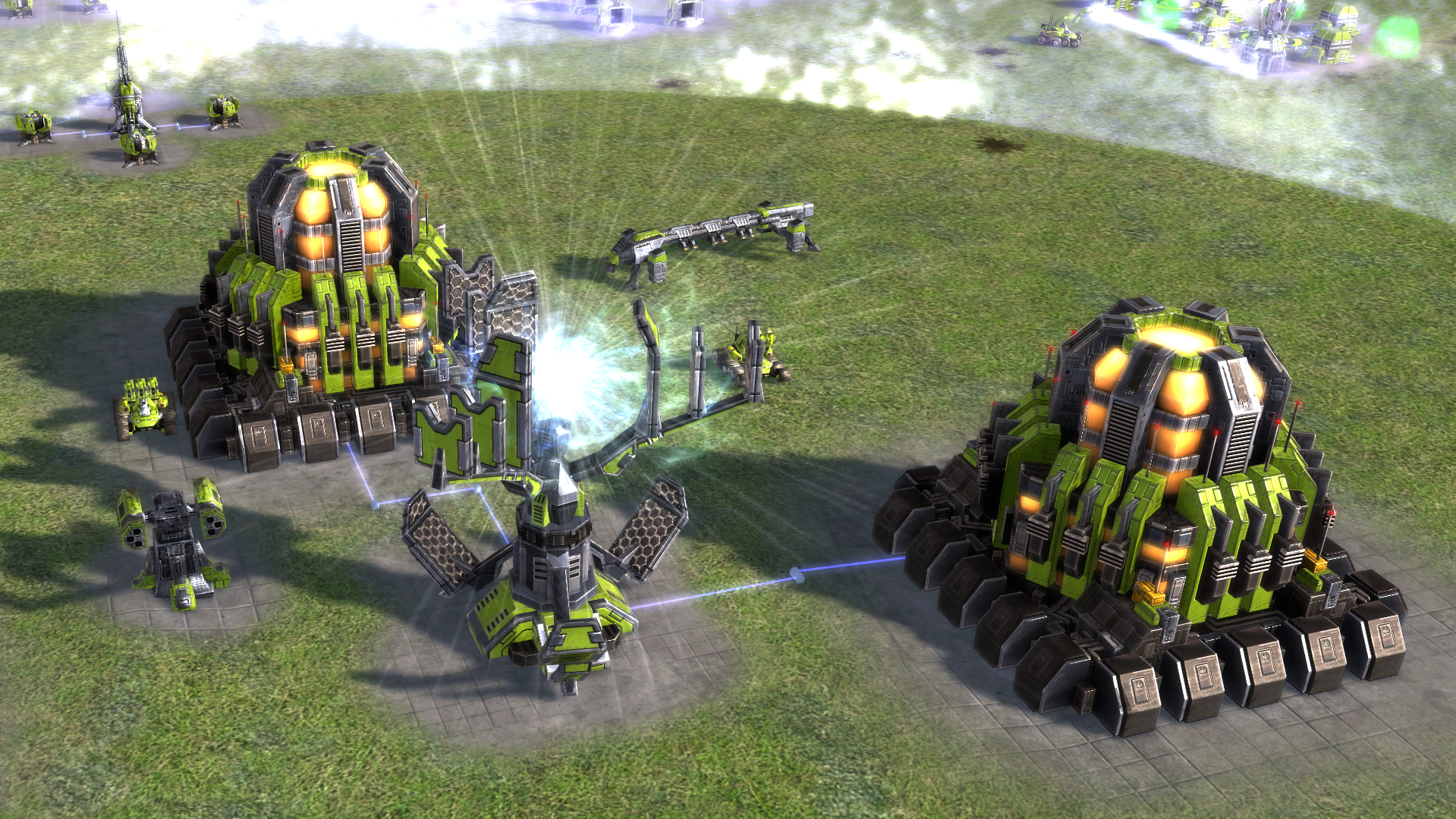 What is the task
We're looking for people that can help us create or repair certain texture channels. Usually these can be constructed by applying filters in a certain order to the albedo texture. But we're not sure if that applies to all units at this point. We also do not have a list of all units. Based on initial blender shaders written by BlackYps we're certain that a lot of units will need their textures tweaked to some degree.
The general description of the task is as follows:
(a) Pick a unit from a list of units to process
(a) Find and convert the textures of the unit to a format that is easier to edit
(a) Create or repair (missing) channels
(a) Store the textures in the correct format
(b) Confirm changes are applied in-game and take screenshots of the result
You'll need in general:
(a) Some degree of familiarity with tools like Photoshop or Gimp
(b) Access to a development environment for the game, as shown on Youtube
When can we start
We'll use the first two weeks of November to compose a list of units. We'll also introduce a setup that allows us to easily validate how units look.
The goal is that you can pick up the first unit on the 13th of November.
The aim is that we finalize the last units in early January, so that we can ship these changes with the developers patch of January.