Uh... hi!
do you like stats? I do!
Disclaimer : I didn't make ANY of these graphs and charts. The associated text are also mostly direct quotes so "I" in this thread does not mean "tatsu", I'll have a link below each, crediting source. You can check within who was speaking and creating the graphs. a majority of these were made by Sofltes. I don't make stats so I'll just be reposting everything relevant from the previous forum but there are rules for this thread: please only post stats. no debating. use other threads for that (feel free to hotlink a stat from this thread.)
Ideally post using :
https://plot.ly
this allows to continuously have up to date data.
I selected the latest ones and for those that had a plot.ly link I regenerated them. I ran through these and made them dark theme compatible.
this first one is actually from this forum :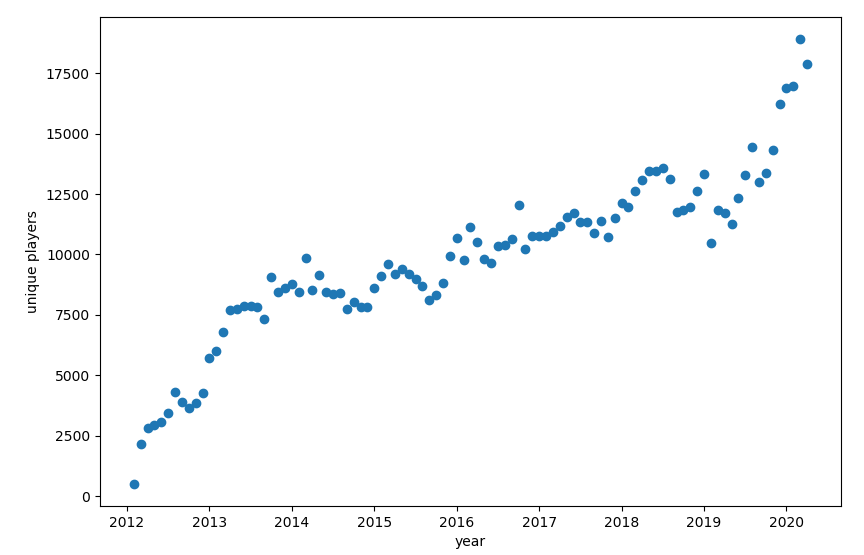 Note: A "player" is defined as a person that plays at least a single game during said month using the client's services. Every data point is a month during that year.
Source : https://forum.faforever.com/topic/287/is-faf-growing