Hi. I want to advance some of my maps a little. Before you start, I advise you to check the adaptive settings in maps. Watch video games on these maps on my channel, if of course I have an overview of the gameplay on these maps. https://www.youtube.com/c/SuperTiwka/videos?view_as=subscriber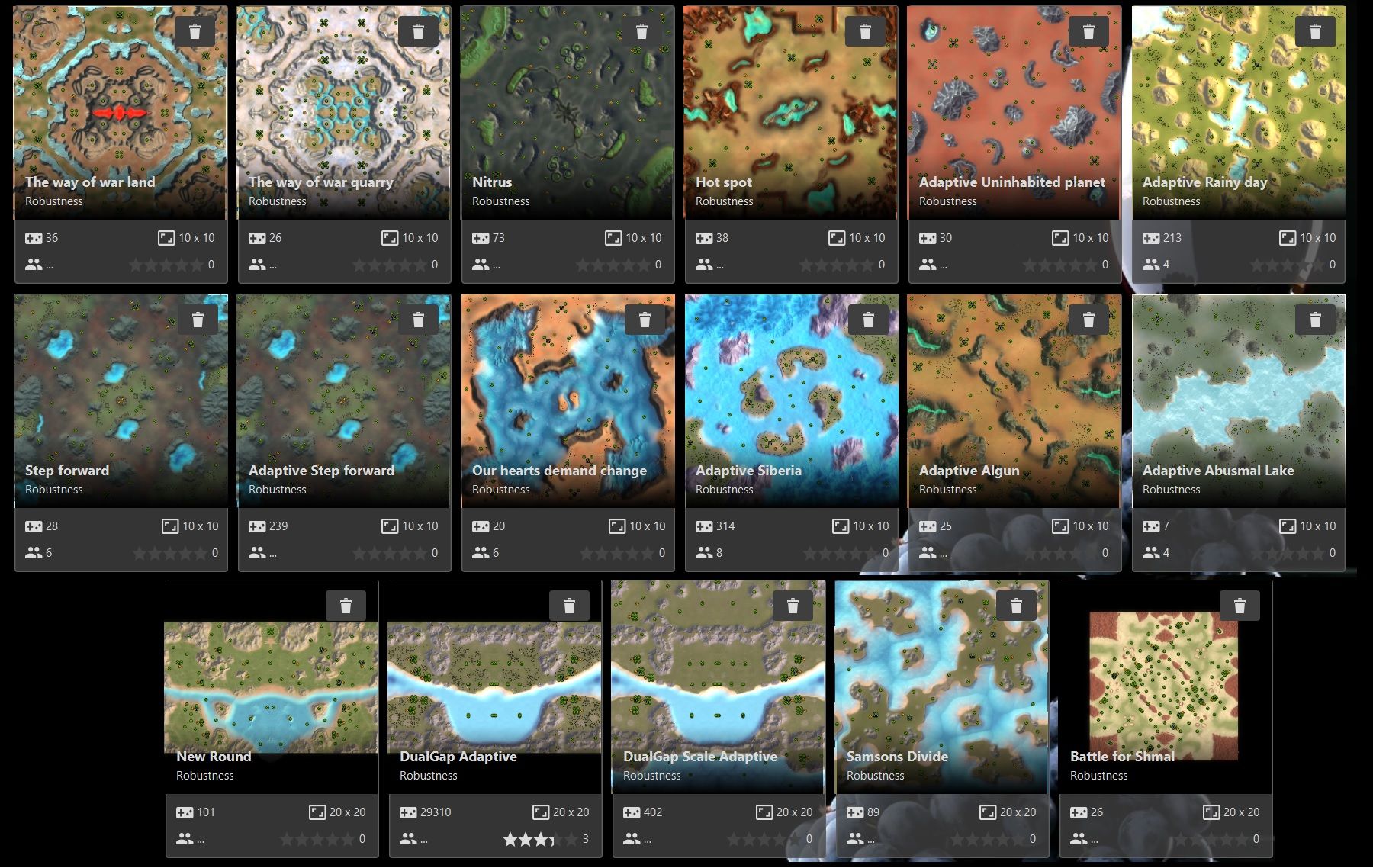 For only logged in to the game: Step forward, The way of war land, Adaptive rainy day, Samsons Divide.
The average level of players: The way of war quarry, Nitrus, Hot spot, Adaptive step forward, Adaptive Uninhabited planet, Adaptive Algun, Battle for shmal.
Mid-to high-level players: Our hearts demand change, Adaptive Siberia, Adaptive Abusmal Lake.
For those who want to upgrade to a more complex version of "DualGap": New Round, DualGap Scale Adaptive.