The current map pool for 1v1 ladder (1v1 matchmaker) can be seen in this thread. This will also serve as a record for the 1v1 map pools going forward as of August 2021.
For feedback and discussion about the current 1v1 map pool, please instead go to this thread:
https://forum.faforever.com/topic/2303/1v1-ladder-map-pool-feedback-thread
FAQ:
How do I know what maps I will play on when I queue up for 1v1 matchmaking?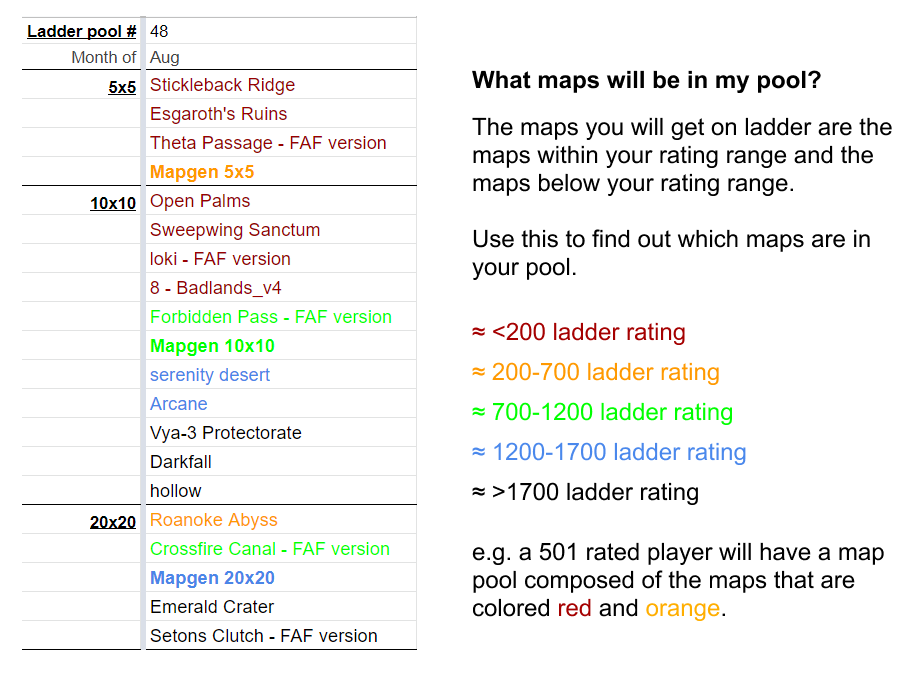 When do the ladder maps rotate?
The 1st of every month (± a few hours).
How do I submit a map I made into consideration for future map pools?
Go to the #matchmaker-submissions channel on the Forged Alliance Forever discord. If you are not a part of the discord, you can join here: https://discord.gg/2gQeSDFH.