New Map Veto System for Tournaments
After Recent Discussions On Zulip I'm now going to Bring this to the attention of the community. Back in October I contacted a Site Called MapBan https://www.mapban.gg/en .
This site Specialised in a Map Veto System. After seeing the way the veto system was being done in the Legends of the Stars Tourney i thought this would be the next logical step in make the FAF tournaments New and Refreshing as well as bringing it more upto day with how Most Current games do this. If you have just looked at the site you can see there is another RTS on this site "Starcraft 2" which was a recent addition to the site so there's no reason why we could not do this.
The Developer of MapBan got back to me and said he could add Supreme Commander Forged Alliance to the Site and there was No Map Limit which is a big thing for us as there is possibly closest to 3-400 maps that could be needed for this to work to its full potential for us.
The Site offers us some nice benefits. I will be using Rainbow 6 Siege(R6S) as an Example for what is possible on the site.
Map Pools



With Mapban we can have Map Pools or Presets, As you can see above in the R6S part of the site there are 3 Presets and a Map Pool. The Presets allow us to have set maps for them so at a click of a button all the maps needed are selected. With the Custom pool you can just select the maps you want in your pool from the Bank of maps listed. New map-pools are able to be added within 24 hours.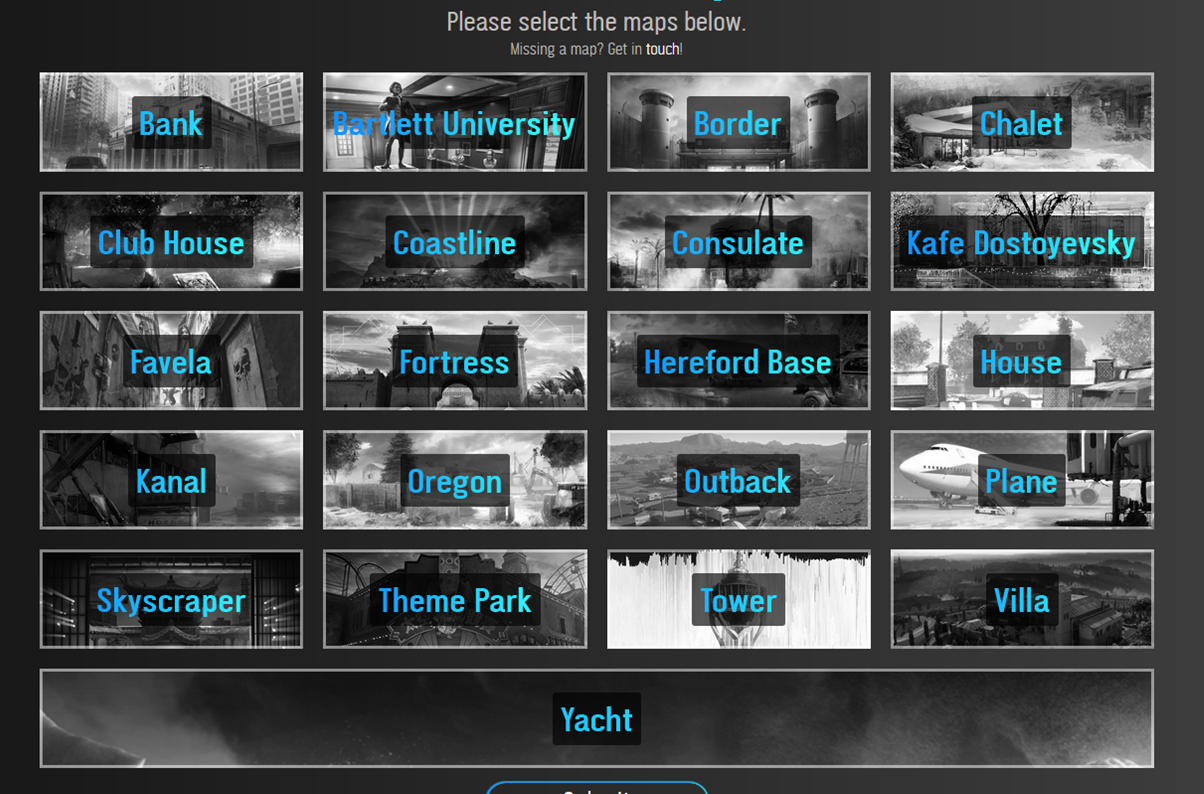 Best Of X
Once the Map preset or Custom pool has been decided your are then asked on how many games are to be played. the system allows for Best of 1, 2, 3, 5 or 7.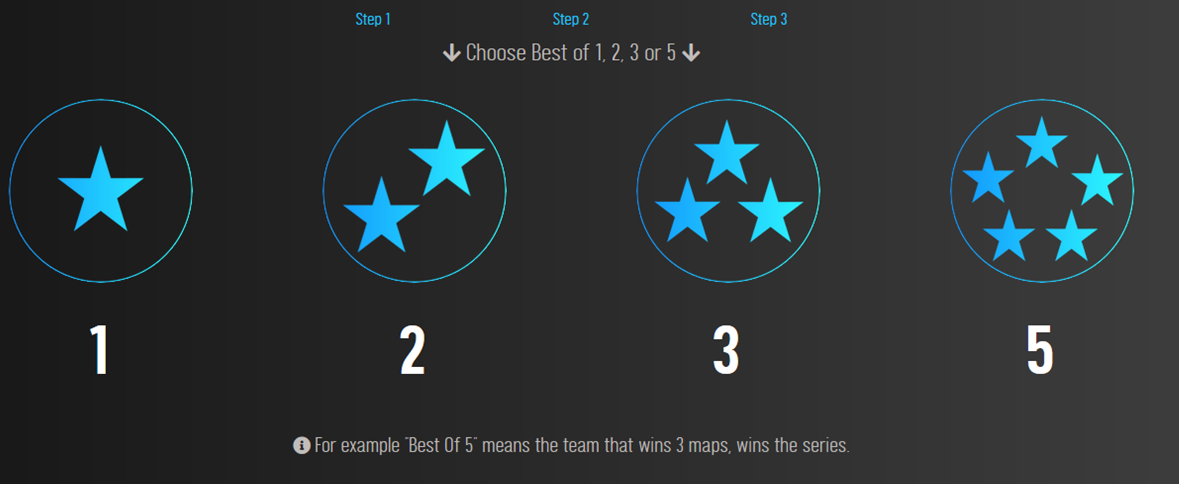 Lobby
Once the Best of X has been selected you get prompted with this screen. here you delegate the links to Team 1 and Team 2, As well as a Like For Viewers to see. Also if you click on the more links at the bottom of this image there is a Browser Source for OBS that can be used for Casters to have show on Stream while the players pick the maps.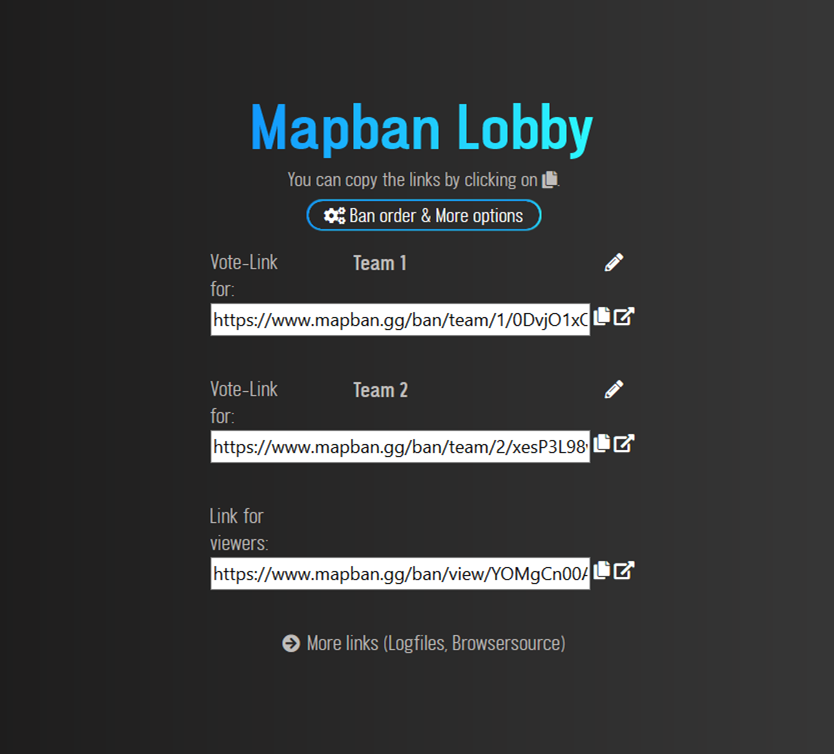 Team Link
When you are given the team link you will be presented with this page. here is where you can set your Team name or Player Name, As well as Uploading a Team Logo which needs to be 150x150px and as a png.

Veto Process
In the image below you can see the Maps that were Vetoed Out with a 'X' on the map name. and the maps that were picked by the players will show their MapBan Colored Logo or the Logo they Added when they set up their name in the previous step. so in this case Orange picked Theme park and Blue picked Tower.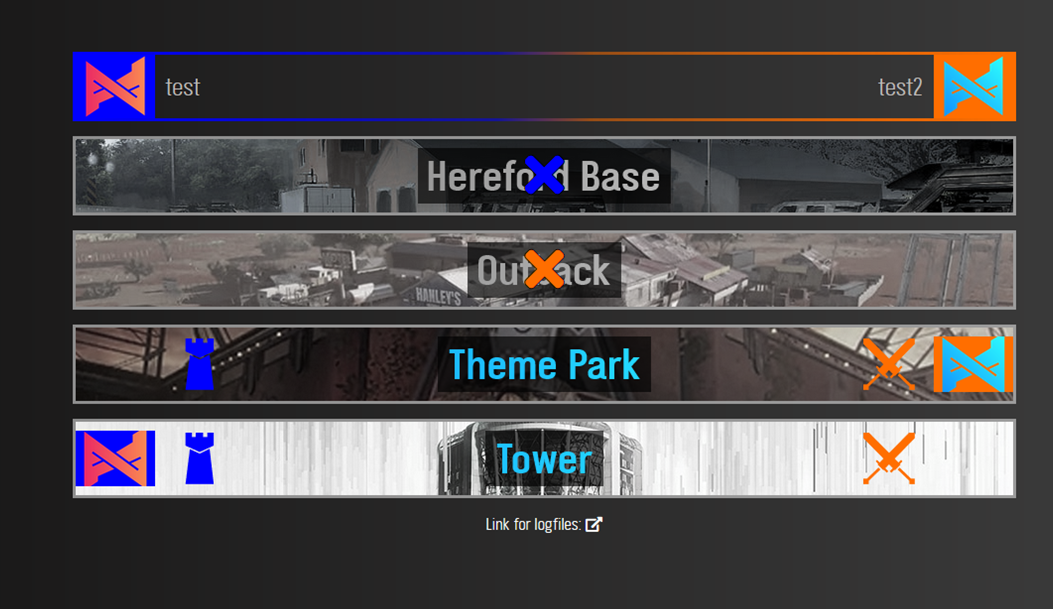 Any questions
Contact me Via the Forum Direct Messages, Aeolus or FAF Discord