Summary: Also see attached images and replay ID.
T3 power generator taking damage and being destroyed by Aeon T3 Arty whilst inside Seraphim shield coverage. Seraphim shield remains operational and is being assisted by hives throughout.
The primary shield I'm concerned about (to the right of the mex) does not break although some surrounding shields do. The t3 power generator is destroyed despite being inside an operational shield
I have used the build template for a long time. The shield to the immediate right of the mex completely covers both t3 artys and the linked t3 power generators. The t3 power generators do not poke through the top of the shield.
Sladow-noob suggested something to do with aeon arty having 2 impacts. This is not the first time I've seen this happen.
Watch replay #18522222 and incident occurs at almost exactly 26:40. I am the cyan player in the SMD position.
When you watch at -10 sim speed you see the arty shell hit the shield, cause about 10% damage to the t3 power generator and also some damage to the shield. The same shell, a moment later, then deals critical damage to the t3 power generator and more damage to the shield. The shield remains active and hives assist the shield but the power generator underneath is destroyed.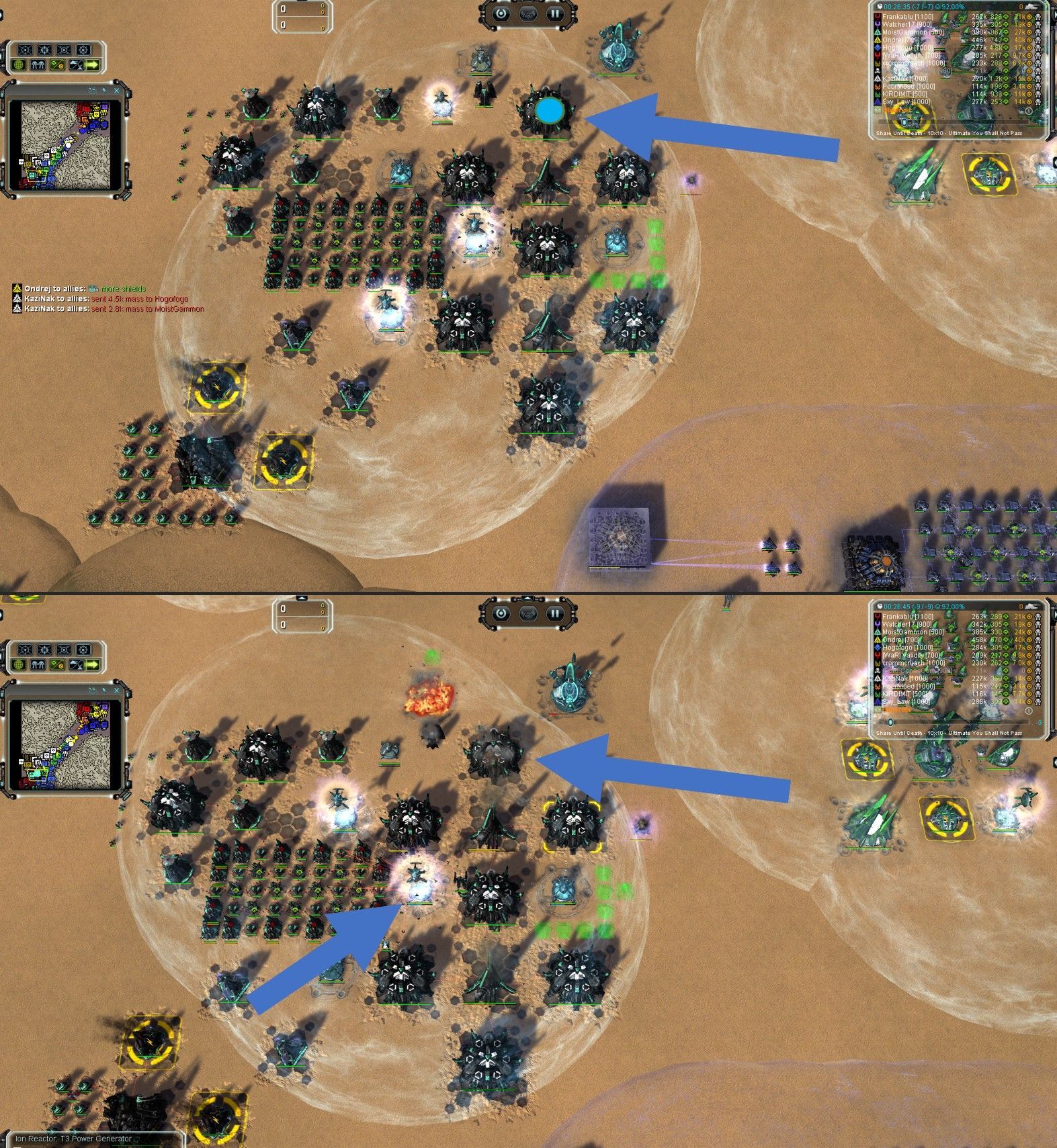 The images attached show just before and after the event.
Any help would be appreciated.
Thanks
MoistGammon