I'm not against these changes, but I'm not in favor of how they are suggested.
I'd like to explain why a public suggestion thread like this can cause more issues than it will solve. Instead, it is highly recommended to use the suggestions topic in the official Discord channel before starting a suggestion thread on the forums. That way you can skip the suggestions (and the hype of those suggestions) when they are not technically viable.
Increase the zoom Level at which reclaim is possible
We introduced the 'cannot reclaim here' cursor last patch because it was not intuitive when you could or could not issue a reclaim order to an entity (a prop or a unit). I'm not sure why, but you can issue a reclaim order on a position but that doesn't do anything in practice.
Anyhow, the limitation we're running into here is the engine. As far as I am aware the value that is used when a reclaim order can snap to props is defined in the engine. This means it would require an engine patch, which is in assembly.
Changing a value is tricky. Making it adjustable (from Lua) is challenging. But making sure it doesn't impact other behavior is nearly impossible. As an example: knowing how previous engine patches worked out, it is very likely that this specific value is also used to determine when a ground attack snaps to a prop.
And we wouldn't want to increase that, just the reclaim. Which makes it outright difficult to accomplish as the chances are the type of order is not in scope of where we'd need to make the change.
tldr; this is likely not a trivial suggestion to implement, even though it feels trivial.
Unable to see ally's intel structure and intel unit ranges
Similar to the previous suggestion, this would be an extensive engine change. Fun fact: we did try this. As a snippet of the result: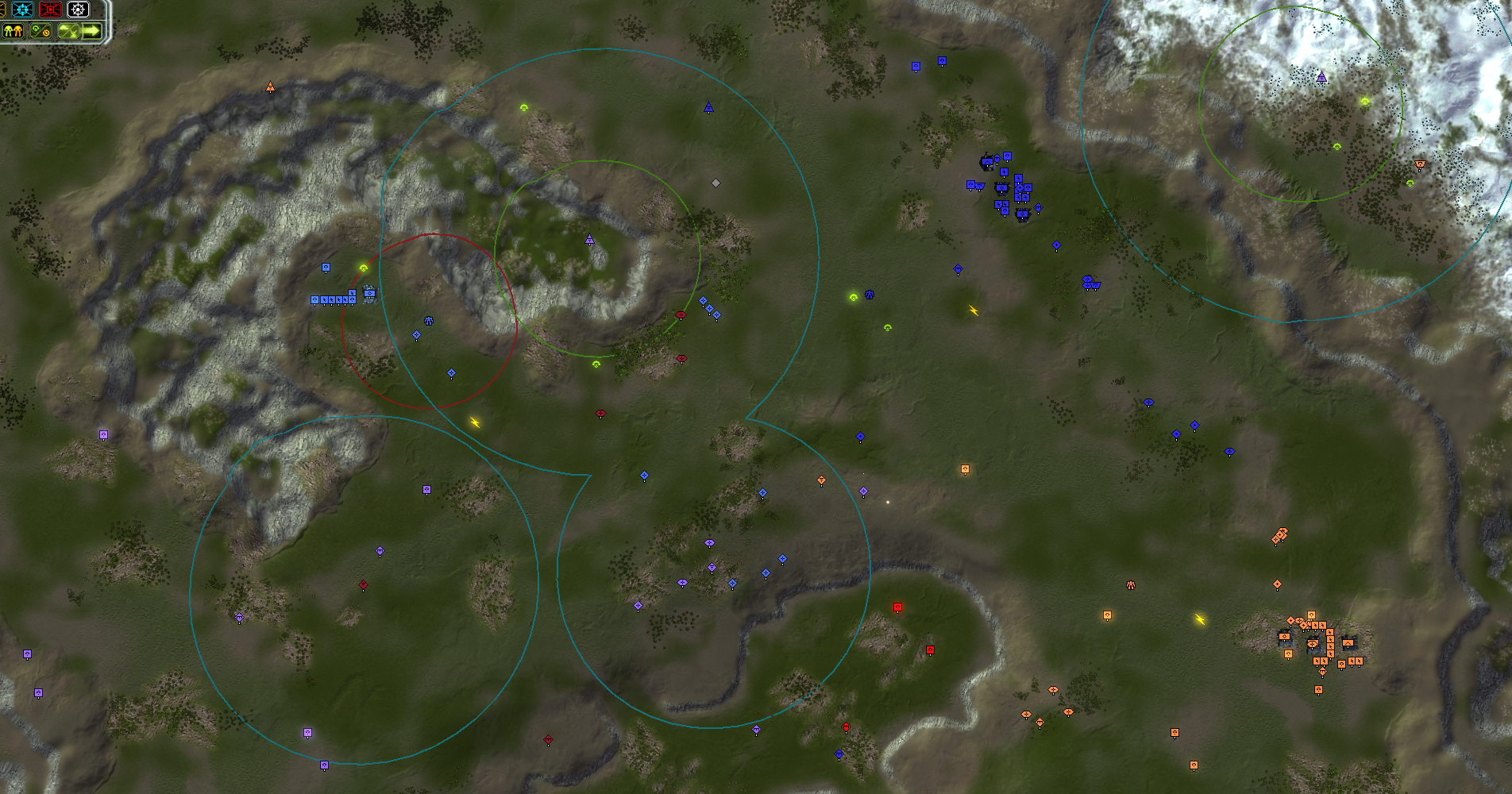 But as this topic immediately points out: not everyone wants this. Some people would like a toggle to turn it off. And I agree - to some extent it is even confusing to me what units are mine as I'm so used to use the radar rings to quickly identify where my units are.
But that brings us back to the previous discussing: changing a value is tricky, making it adjustable is challenging and the reason this never got to see the day of light was because there were many side effects that were unacceptable.
As an example of a few side effects:
Rendering of range rings (including radars) is expensive - the implementation this game took because of the hardware / software limitations at the time (in 2006) did not age well. We tried to improve this with patches and shader changes, but in the end we can't make it go away.
Besides seeing allied range rings, you can also see allied command graphs. Command graphs are known to be expensive (similar to range rings), which is a performance hit. But more over: the command graphs of your own units would look exactly the same as the command graphs of your allies! Have fun trying to figure out which order was yours if you want to adjust or delete an order.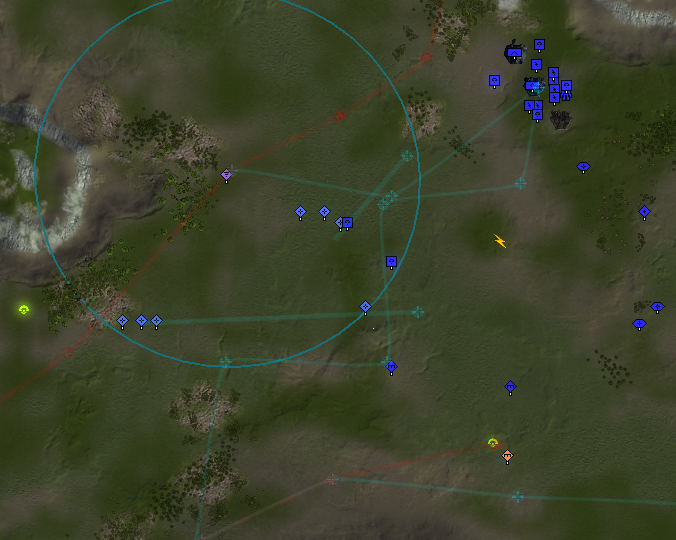 And that brings me to why a public suggestion thread like this does more harm than good: suggestion threads work great if you want to increase awareness of a feature. But this type of topics only makes sense if the feature is technically viable.
A lot of balance suggestions are technically viable. The third- and fourth-point sound viable too. But the first two points are not - those are empty promises (apologies on the choice of words here), because the constraint is not whether we all agree - it is that it is technically not viable to implement.
As a side effect (heh!) of posting it publicly the game feels limited and to some even 'broken'. Meanwhile the game is not broken, this engine has so much potential that we have yet to utilize. It is just that this particular direction is not what this engine was built for.