Identify a Problem
There are some odd naval pathing issues surrounding naval factories. We're fixing the issues with the roll off points as described in this pull request on Github. But there are some issues that we can't fix without impacting balance.
So here we are.
The problem for this topic is that naval factories can be build too close to one another. This makes it difficult for a naval unit to get out of the bay area when it is packed with naval factories. This is primarily noticeable for tech 2 and tech 3 naval units, but even tech 1 naval units are not immune to this issue.
Showcase the Problem
Essentially any form of packed naval factories cause a wide range of pathing issues. Whether that is in a block or in a line, they leave too little space for other naval units to properly navigate the waters.
current build skirt size
https://imgur.com/a/6fwM4E0
Find a Solution
We can increase the build skirt size, that way factories are guaranteed to be spaced properly.
150% of current build skirt size
https://imgur.com/a/AcfcfcK
200% of current build skirt size
https://imgur.com/a/G1LTVWr
This changes some behavior:
Naval units can properly path between naval factories
Naval units get less stuck around their built location
For some factions you can no longer build across a cliff, this is faction-dependent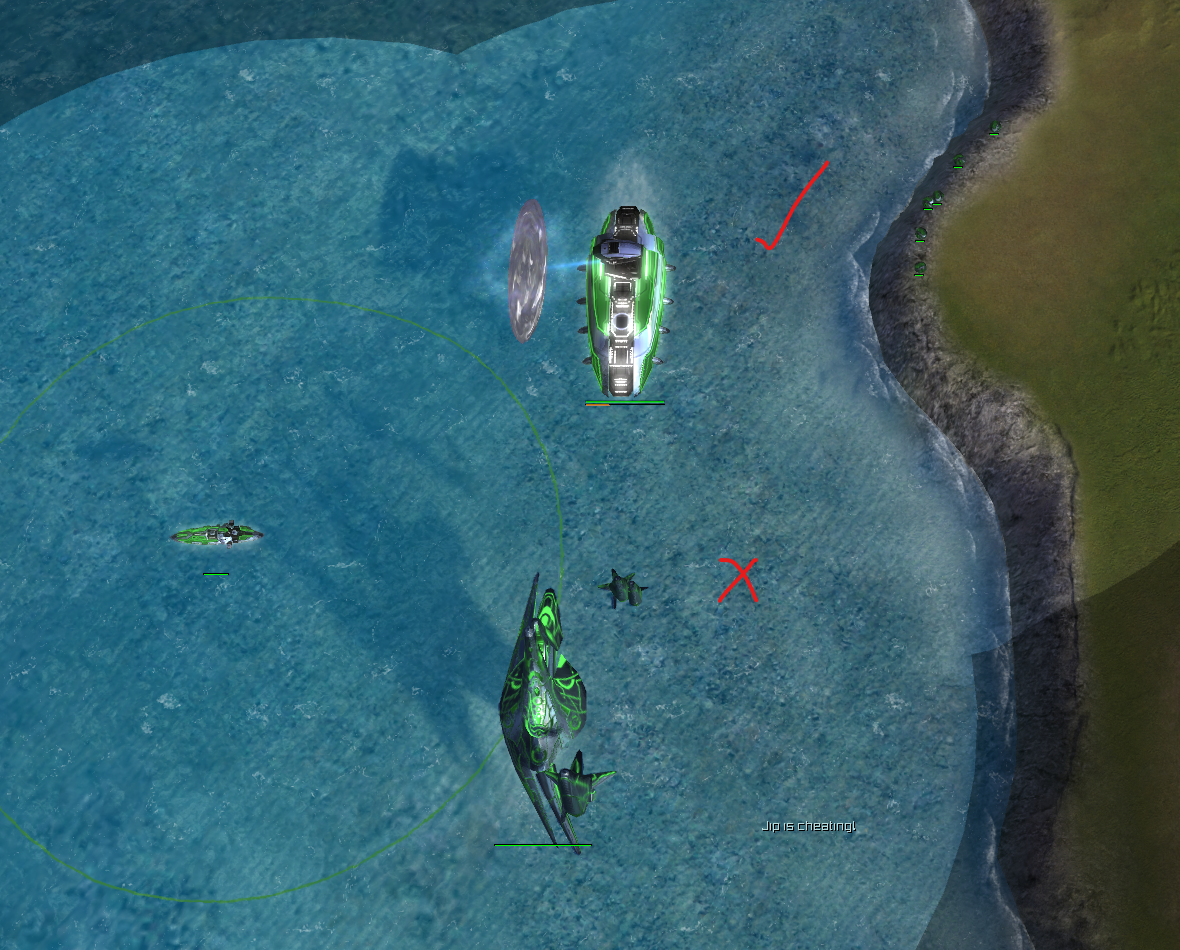 Justify the Solution
The game should provide a user the tools to play the game properly. Naval factories do not fall in this category. We should fix that and we can only do that by adjusting the build skirt size.