Captains,
when preparing and strategizing for the upcoming battles...
remember that the game scenario's posted so far, are "early" intelligence reports.
We still have a few days, before we make contact with enemy.
Our enemies are dynamic, and on the move.
Battle lines are still being drawn.
Forces may be stronger or weaker than expected,
the enemy may have even changed locations,
it's also quite possible that... there may be more enemy bases present then expected.
Prepare as best as you can.
Learn the maps, and be ready for everything and anything possible.
We will not know with certainty what awaits us until about 1 day before battles commence.
(when updated map scenario's will be released)
A good commander, Will adapt to unforeseen circumstances and come out on top.
Day One is going to be all 10x10 Land maps.
Day Two and Three will have some water maps and some 20x20 maps.
Here are the maps being used as of today: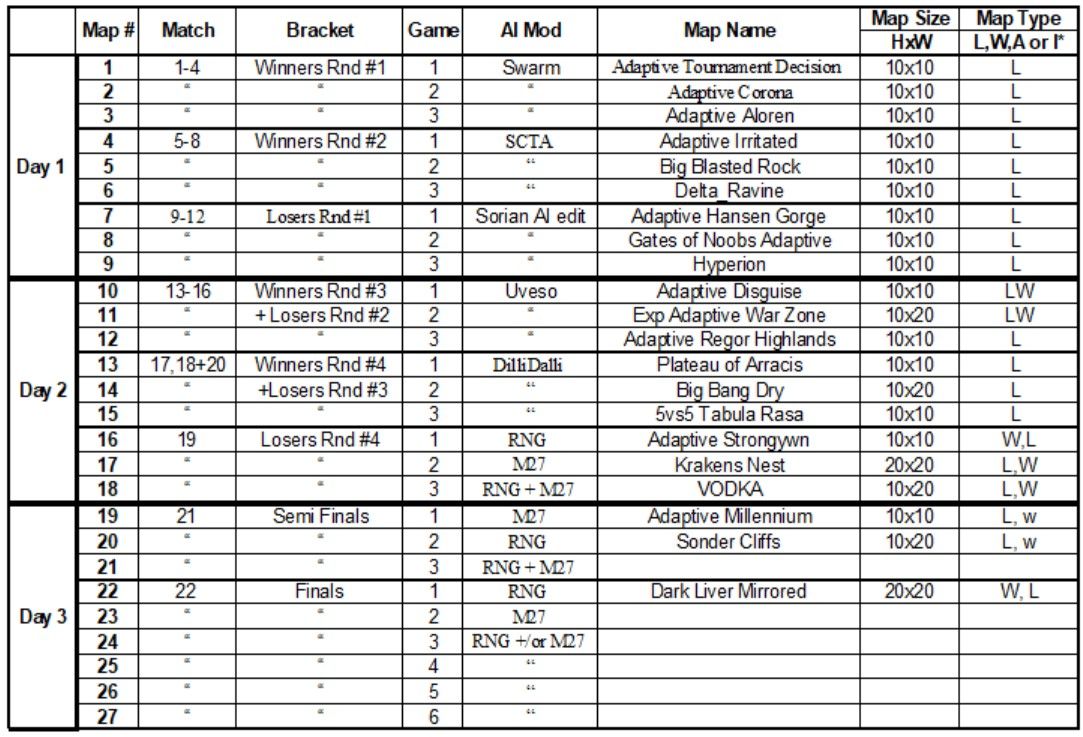 *L, W, A + I = Land, Water, Air and Island type maps.