Right now the center base is an awkward rectangle, and the reclaim symettry suggests a left vs right configuration in 2v2.
You could draw a line from spawns and use those line as diagonales of a new square/rectangle.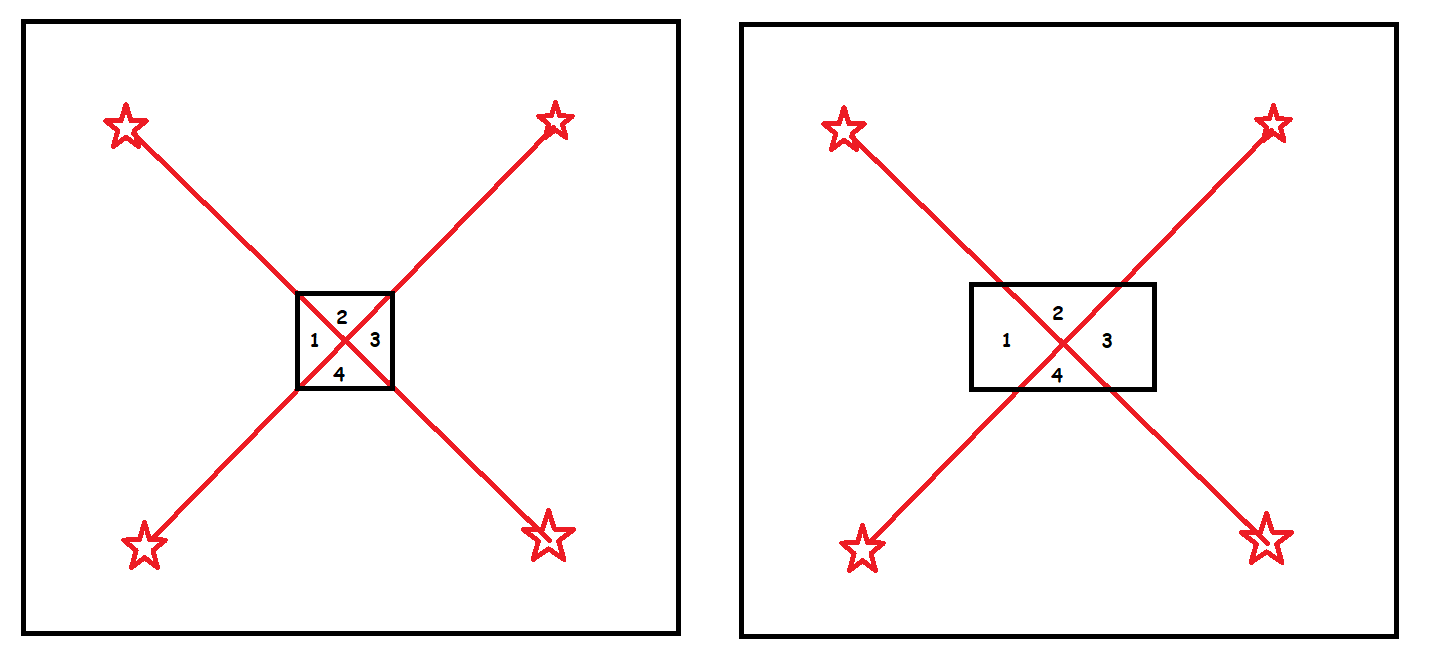 If you put equal ressources in each polygons, it should be alright for 1v1 and for left vs right / top vs bottom 2v2. You could for example put the line of truck in the center+1+3 zones and the pgens in 2 and 4. Or split the trucks over the 4 zones ?