Old data but these trends don't really change:
2000+ global: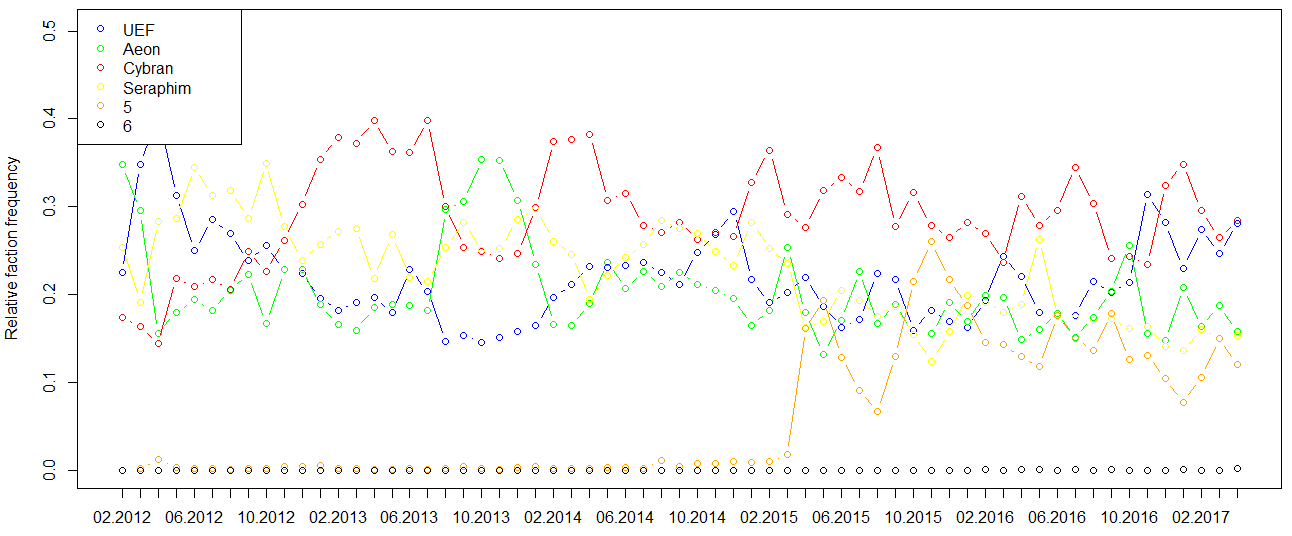 all players global:


2000+ ladder:

all players ladder:

You see more volatility at the top because there are fewer players and so singular preferences make a larger impact but also because those singular preferences are much more likely to be guided by balance updates. An aggregate across the whole playerbase does not give a single shit about balance and instead showcases more banal realities ie base faction preferences around things like aesthetics.
It does not show that a faction is clearly weak as a mean or anything like that because you can clearly see several months where Aeon was either the most or 2nd most popular faction at the top of the ladder.
It also refutes this narrative about "skill cap" or whatever because Seraphim is really not any higher in skill cap than UEF. UEF had tons of noob trap units until around 2019 (mongoose, titan) and Seraphim had a terrible t3 stage until 2019. That's about it really.
If you're curious, 5 is random and 6 is nomads, no idea why random doesn't get picked up for ladder.