We have now AI Support for SCTA, these are some examples taking from a quick game I did earlier today. You can can see a few our newer models here as well. Additionally the TA Building Shader in action here. Then of course one of the more most recent additions, was gonna to be shown off last SCTA tournament but alas it couldn't be, but from Balthazar of Brewlan: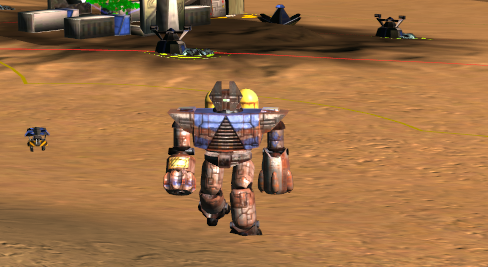 They have also done the Pee Wee and the Spider. But now the big news for next week. The next SCTA Show Match will be a neat treat. Our own OzoneX, creator of the FAF editor and long time contributor to our community. Will be on Stream with a legendary man from old days of yore: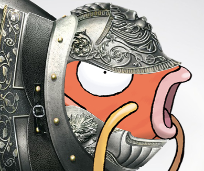 Armoured Fish! Armoured Fish had done quite a bit for the Supcom Community back in days of GPGnet. You'll recognize his name from TA Music Mod, and he was also the one responsible for creating the TA building shader in use by SCTA. He similarly made the original building shader used by Nomads and is responsible for porting the TA sound effects in the SCTA Mod. And Armoured Fish maintains a program called Mappy which is a map editor for TA. The topics on stream will range from expectations of mappers from a mapping program, to the process of creating shaders. As well comparing the mapping process, and of course some good old analysis of gameplay, how TA and Supcom differ.
JaggedAppliance will be casting the stream starting at 2:30 PM EST on the 19th of February. The show matches will take place on streamers choice map, a map chosen by our other special guest, and map by the Supreme Commander Representative. But the last match played (if finished) will be on the SCTA Revised Gods of War, made by our own creative councilor, Biass.
The other guest of honor will be TAG_Rock, an older from GPGNet, and a TA and Supcom pro.
The player availability depending we might have a special treat for everyone at the end or later that day.