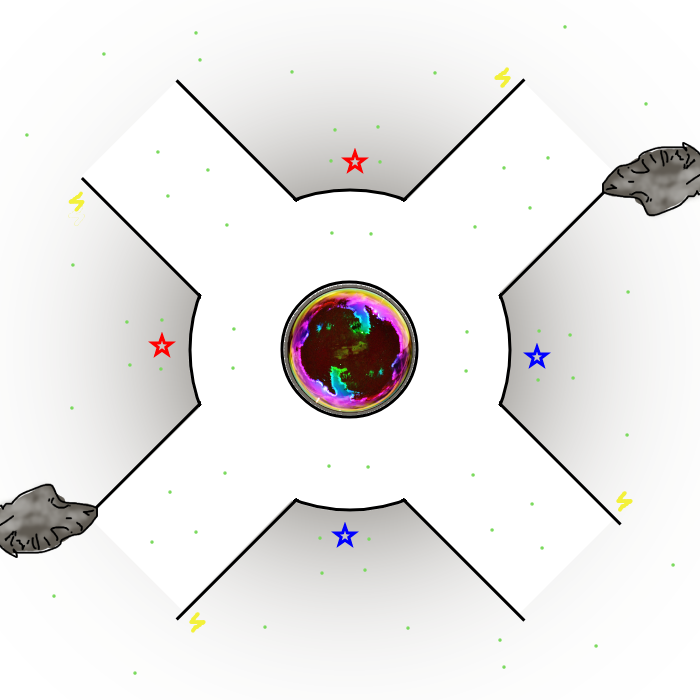 2v2 10x10. (a bit quick and dirty, sorry)
central and unique pretty spot. dunno what would go there.
this map favors a lot of high ground and potentially even base-trades. The original bases at the starting points will often come under t1 arty fire. think of it like a smaller, more t1 gameplay-heavy version of Syrtis Major where you are more than strongly encouraged to not put all your eggs in one basket and maybe change the location of your starting base.
the central point is entirely non pathable (probably also too high to shoot over) encouraging the merry-go round battles on the upper platform.
teamates can retreat to each other's base but teams must take the platform across to get down to the opposing side and end the game.